The source of artisanal creativity is a click away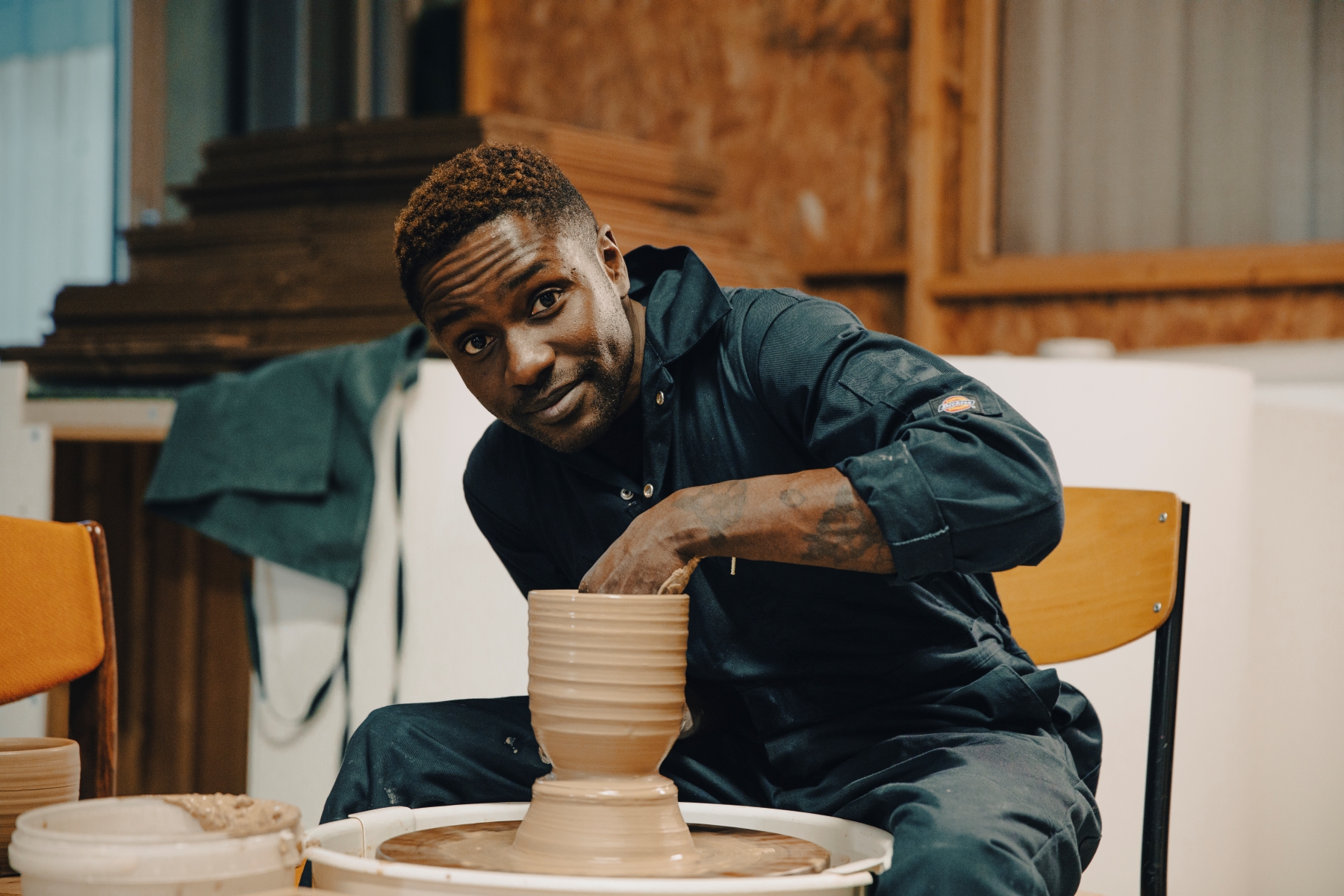 As part of culture360's ongoing Call for articles 2023, Lidija Pisker writes about the Homo Faber Guide, a digital platform that places the world of superb craftsmanship from Europe and Asia at the fingertips of art collectors, travellers, and craft lovers.
"Inspiration is around the corner" is the motto of the international non-profit organisation Michelangelo Foundation for Creativity and Craftsmanship, which celebrates and supports master craftsmanship through its flagship project – the Homo Faber Guide.
The Homo Faber Guide is an online searchable guide featuring artisans, ateliers, museums, galleries, and experiences related to the world of fine craftsmanship around the world. It connects art enthusiasts, collectors, clients, galleries, curious travellers, and designers with global artisanal excellence through a variety of interactive content: profiles of master artisans and emerging talents, a selection of the best ateliers, manufacturers, museums, galleries, and shops associated with fine craftsmanship, and curated lists of masterclasses, courses, and guided tours offered by selected artisans and institutions.
The idea was conceived in September 2018, when the Michelangelo Foundation organised a series of large-scale public exhibitions of master craftsmanship in Venice, Italy to gather, promote and connect the best European artisans called 'Homo Faber'. The two-week event hosted more than four hundred artisans and designers and more than sixty-two thousand visitors at sixteen different thematic exhibitions.
"We wanted to capitalise on the success of the event and that's how the Homo Faber Guide was born," says Andrea Tomasi, editor-in-chief of the Guide.
Since September 2020, when it was launched, the Guide – named after the Latin phrase 'Homo Faber' meaning 'Man the Maker'– has discovered inspiration in all corners of Europe. It profiled more than a thousand ceramicists, woodworkers, glassmakers, calligraphers, and other artisans across the continent. Initially, it had an European scope but since 2022 it began to look further towards Asia and countries such as Japan, South Korea, and Singapore. The Guide introduced its first South American country, Colombia, in October 2022.
"Our ambition is to be relevant worldwide. We are working to build a network of the world's most skilled artisans to welcome them into the global craft community," Tomasi adds.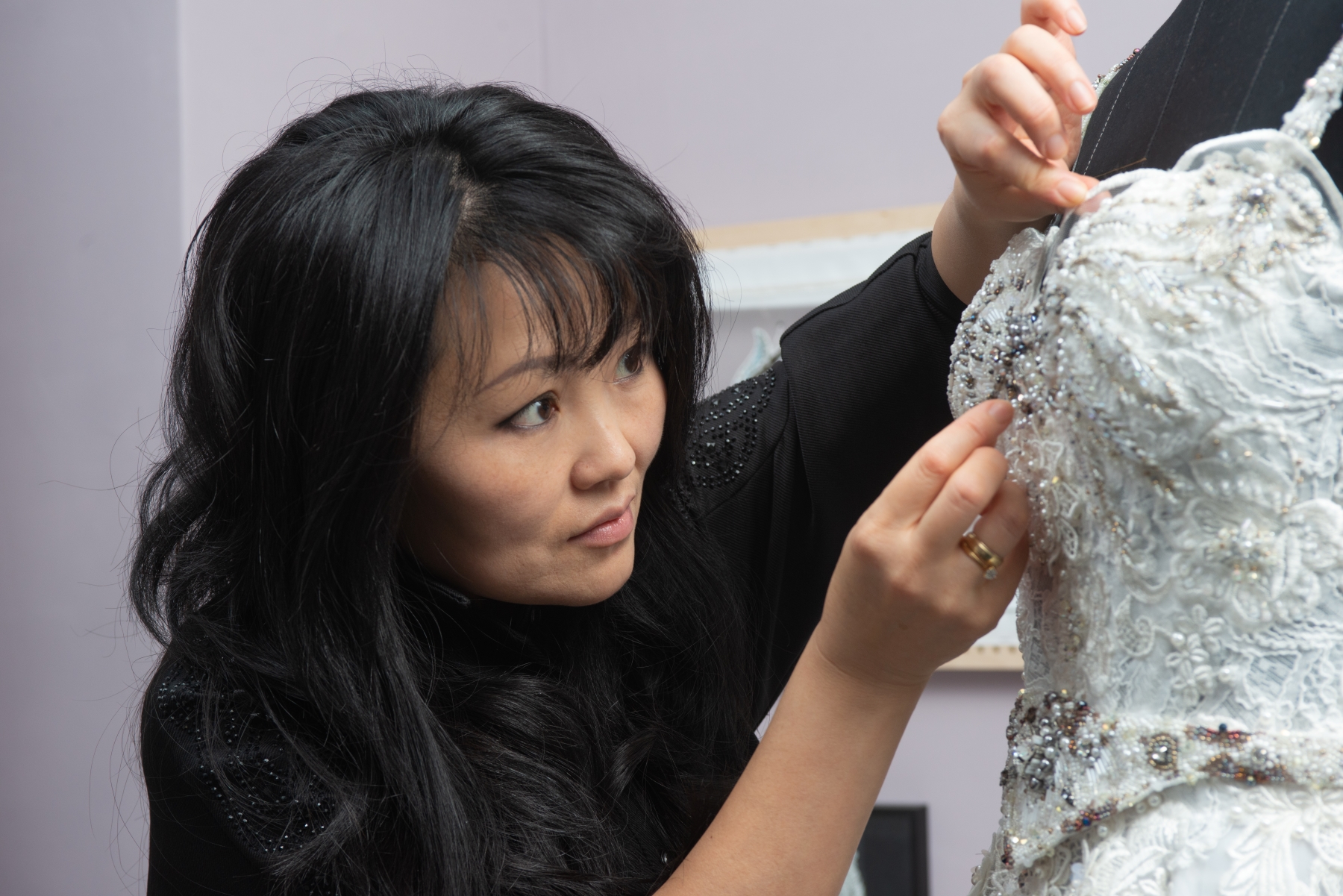 1. Nadya Pak is an embroiderer based in Moscow, Russia, whose works include necklaces, wedding dresses and canvas paintings. ©Michelangelo Foundation
Between the launch of the Guide and January of this year, 42 countries have been showcased with a total of 2,130 artisans, 330 ateliers and manufacturers, 465 galleries and shops, and 265 museums. New profiles are added every week. All of the Guide's content is searchable by country, city, craft, and materials. The platform also features so-called 'ambassadors' – individuals and partner institutions in the world of craft, creativity and design who recommend their favourite artisans, galleries, and experiences in their cities. In addition to the website, there is also a free Homo Faber app available on the Apple Store and Google Play Store.
The artisans who are featured in the Guide believe it offers many benefits. For Paris-based ceramicist King Houndekpinkou, [image at the top] participation in the Guide has brought new clients and helped raise his visibility in the arts and crafts community. "I am an artist who uses craftsmanship to create works of art," says Houndekpinkou. "Therefore, I highly value craft, practical creativity and knowledge passed down from generation to generation."
Supporting artisans has become even more important in the time of Covid and post-Covid when many of them are struggling to overcome various obstacles caused by the pandemic. Michelangelo Foundation's qualitative review of artisans included in the Guide two years after its launch showed that approximately ten percent of artisans had closed their businesses.
Monica Perin is an Italian ceramist who has only recently been included in the Guide and therefore has not yet achieved concrete business progress. However, she is grateful for the opportunity to represent her country in the global catalogue of master craftsmanship: "It is a source of deep pride for me to be one of the Italian artisans who, with their creations and artistic expressions, contribute to the further spread of special [Italian] originality."
The same degree of pride is shared by her fellow Bosnian craftsman Damir Bajraktarević, who makes eyeglass products from wood: "Positively representing your own country is a beautiful thing. My product is not strictly traditional, but I am the only one in this country who does this, so it gives me extra pleasure."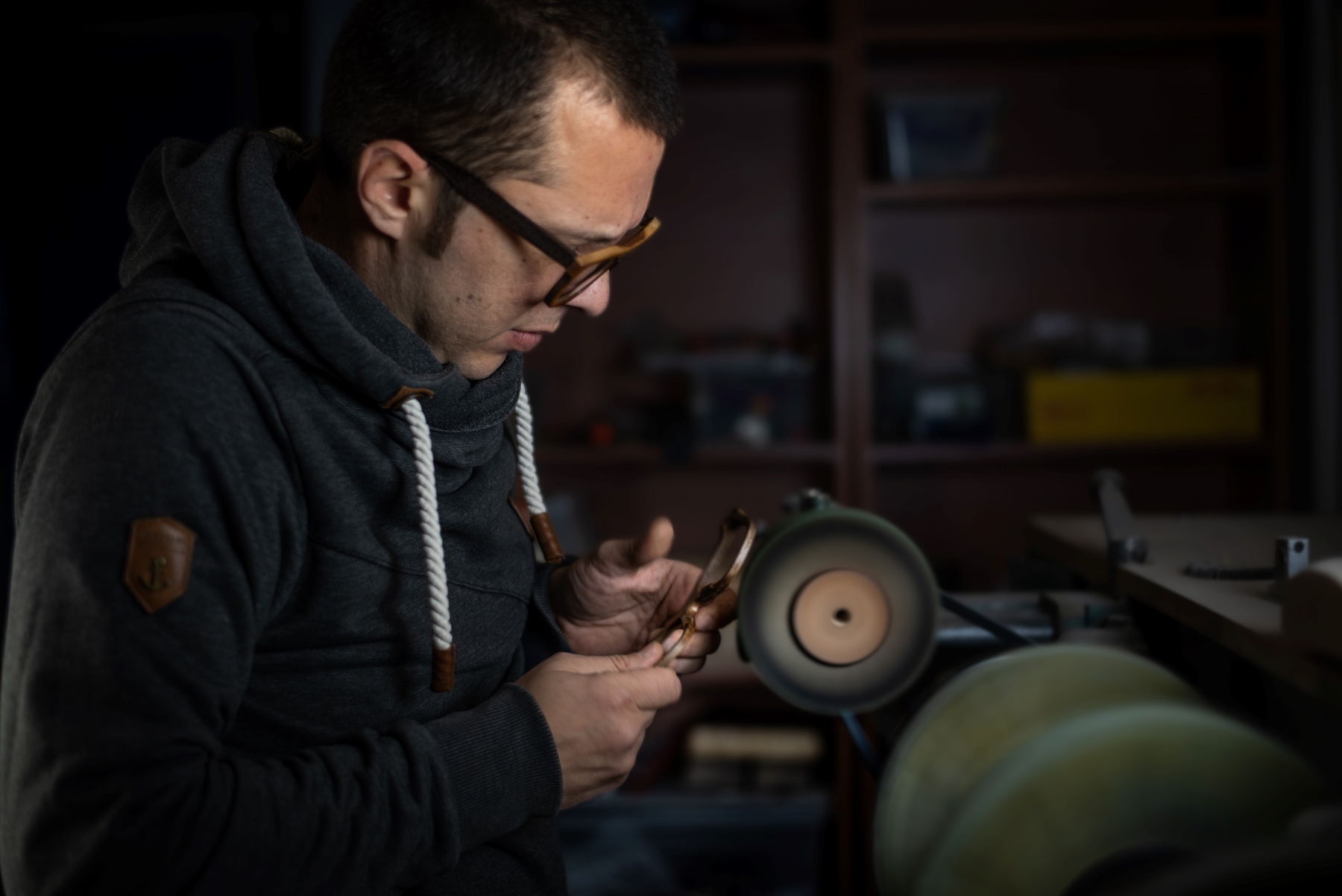 2. Damir Bajraktarević is a young Bosnian craftsman who makes fashionable wooden frames for glasses in his studio in Sarajevo. © Dawood
In addition to presenting artisans from various parts of the world, both Bajraktarević and Perin say that emphasising the significance of craftsmanship is what makes Homo Faber so valuable to them.
"During the last 30 years, many 'abstract' professions have appeared in Bosnia and Herzegovina, and craft jobs are in decline, "Bajraktarevic says explaining that "abstract jobs" typically refer to jobs that involve the manipulation and processing of information, data, and concepts, as opposed to "craftsmanship" jobs that involve hands-on skills and physical labour. "Parents even scare their children [by threatening to] enrol them in secondary vocational schools if they did not do good in [elementary] school. Precisely because of this, the most important change is the perception of the importance of crafts, to which the Guide greatly contributes with its professional and modern approach." Perin also adds that "the Guide enables the international export of ideas, passion, creativity and the beauty of the works of artists and craftsmen."
The Guide has become as successful as the Homo Faber event from which it grew, which since 2018 has been held every two years (except during the pandemic) in Venice. Until the spring of 2024 when the next edition of the event is due to take place, the Michelangelo Foundation will continue to encourage excellence in craftsmanship through the Guide, and various educational and networking programs. "The support to artisans is now important more than ever," concludes Tomasi of the Michelangelo Foundation.
Cover image: King Houndekpinkou is an artist from Paris, France, who uses ceramics to express his inner self and connect artists from different continents.
---
About the author
Lidija Pisker is an independent journalist and researcher whose work has been published by The Guardian, BBC, Euronews, Atlas Obscura and OZY. She reports on human rights, society, culture, and art in Southeast Europe. Lidija has won several journalism awards for her work, including the UN and UNICEF journalism prizes.