Surface Asia magazine | Art-Design-Fashion-Architecture-Culture across Asia-Pacific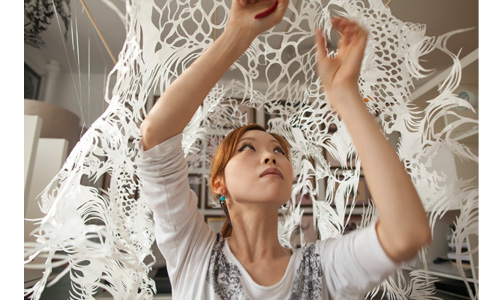 Surface Asia
aims to be the definitive magazine for all categories of design across Asia-Pacific, bringing you the latest news and insights on the design industries of the region six times a year. Check out the latest issue and catch up with news via
Facebook
. Surface Asia covers ART / DESIGN / FASHION / ARCHITECTURE / CULTURE
Surface Asia casts the spotlight on the designers leading the trends and reshaping the creative landscape, and establishes a forum in which regional designers can exchange ideas, gain inspiration and collaborate on projects.
In the current issue, read '
Cut Out'
about how
Solo Kojima is reviving interest in the long-neglected Asian art of paper-cutting.
Founded in 2005 by Shari Solo and Nahoko Kojima,
Solo Kojima
is an art and design consultancy firm that plies the art of paper-cutting and graphic design under one roof. The London-based company has made films, art installations, conducted paper-cutting workshops, initialized brand activations and been dedicated to raising awareness of the long-neglected art of paper-cutting in Europe. Self-taught Japanese artist Nahoko Kojima, who started dabbling with paper-cutting when she was just five years old, is one of five UK-based artists selected for the prestigious
Jerwood Makers Open
in 2013 (exhibition of works currently open till 25 August).
Another article in Surface Asia: '
Not Just For Show'
looks at how
China's ongoing museum boom gives rise to striking cultural buildings designed with both art and nature in mind.