An overview of Korean performing arts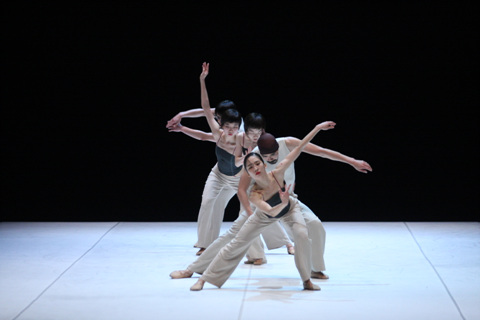 [caption id="attachment_8245" align="alignright" width="432" caption="Sungsoo Ahn Pickup Group | Mating Dance "]
[/caption]
Two new publications
are available as free downloads from Korea Arts Management Service (KAMS) on
Theatre in Korea
and
Dance in Korea
.
KAMS has published an overview of Korean performing arts. These two books, ''Theatre in Korea'' and ''Dance in Korea'', include the history of Korean performing arts in each genre, master directors, playwrights and choreographers as well as directories. The PDF files are available online for your reference.
[Theatre in Korea]
pdf. download
The publication of ''An Overview of Korean Performing Arts: Theatre in Korea'' was made possible with cooperation with
Korean Association of Theatre Critics
.
Contributing writers: AHN Chi-woon, CHANG Hye-jeon, CHOI Sung-hee, KIM Hyung-ki, KIM Jung-hyo, KIM Ki-ran, KIM Myeong-hwa, KIM Nam-seok, KIM Seon-uk, KIM So-yeon, LEE Jai-myung, LEE Mee-won, LEE Sun-hyung, LEE Tae-Ju, PAEK Rora, SHIM Jae-min, SHIM Jung-soon, SHIN Hyun-sook, SONG Min-sook, YANG Hye-sook, YOO Min-young
[Dance in Korea]
pdf. download
Contributing writers: KIM Tae-won, LEE Hong-ho, KIM Chae-hyun, JANG Kwang Ryul, PARK Sung-hye, KIM Young-hee