from - to
01 Jul 2010 - 05 Jul 2010
Dies de Dansa dance festival, Barcelona: Korea focus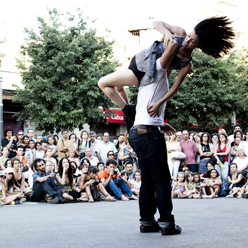 Website:
http://www.marato.com/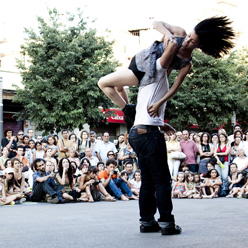 DIES DE DANSA
is an international contemporary dance festival in urban spaces.  For five days July 1-5 the festival fills open spaces in Barcelona.  In 2010 there is a special focus on contemporary dance from Korea.
It is a free annual cultural project born in Barcelona, which is part of the GREC Festival de Barcelona
.  During five days buildings, streets, parks and plazas flood with life in this encounter between dance, urban space and community. Dies de Dansa 2010 has a special focus on contemporary dance from Korea with performances by:
sun-A-dance
Lee In-soo Dance Project
Park Soon-ho Dance Project
Chang-Mu Company/ Kim Sunmee
Ye Hyo-sung, Kim Seol-jin & Lee Eun-kyung
Lee Eun-kyung
Clash 66 - Sebastien Ramirez/Hyun-jung Wang
and
Sharmini Tharmaratnam - India
as well as many other dancers from Catalunya, Spain, Europe and Latin America. Dies de Dansa organises workshops and performances.
DIES DE DANSA is a founder member of CQD – Ciudades Que Danzan / Dancing Cities, an international network of over 32 dance festivals in urban spaces, which pursues the exchange, promotion and collaboration of brand new projects between its members.