Nguyen Van Huyen Museum, Viet Nam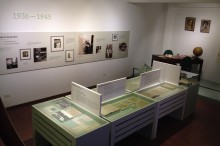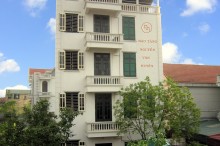 The
Nguyen Van Huyen Museum
, Hanoi, presents the life and career of
Professor Nguyen Van Huyen, a Minister of Education of Viet Nam (1946-1975)
. Established by his son, Professor Nguyen Van Huy, the Museum is located in Professor Nguyen's home village, in Lai Xa village, Hoai Duc district, Hanoi. Professor Nguyen Van Huy is also the founding director of the
Vietnam Museum of Ethnology
, established in 1995. The Nguyen Van Huyen Museum has 150 square meters for its permanent exhibition. Consisting of
about 400 objects
, the permanent exhibition is organised into four floors, and four subsections or themes. The objects include
family notebooks, photos, diaries, dissertations, books and furniture
that tell a number of stories about the life of Mr. Nguyen Van Huyen, a key figure in the history of the establishment of the educational system of the Democratic Republic of Viet Nam (currently the Socialist Republic of Viet Nam). The objects are dated
from the late 19th century until the late 20th century
. Throughout the exhibition, many stories are told using the voices of the children of Prof. Nguyen Van Huyen. This makes the museum distinct from other state-run museums in Viet Nam and other countries. Coming to the Nguyen Van Huyen Museum, visitors not only learn about the life and career of Prof. Nguyen Van Huyen, but also get to know
a national history and changes through the life of a political figure.
This is in line with the Museum's motto:
'the history of the country begins from each individual'
.
Permanent collections
: legal documents, personal records, paintings, photos and video clips presenting the life and work of Professor Nguyen Van Huyen (1905-1975) as a French-educated scholar and a minister of Education of the Democratic Republic of Viet Nam (1946-1975).
View all Asia-Europe Museum Network (ASEMUS) members in Viet Nam