Museum of Jose Rizal, Calamba, the Philippines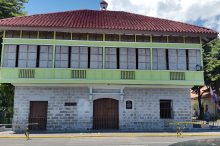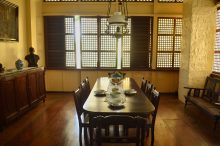 The "Bahay ni Rizal", as the locals of Calamba used to call it, is
a reproduction of the Spanish period stone house where national hero Jose Rizal was born
on June 19, 1861 and lived until he started his formal studies in Biñan. It was located adjacent to the St. John the Baptist's Parish Church, where he was christened as Jose Protacio Rizal Mercado y Alonso Realonda. Later on, t
his historic site would be known as the Rizal Shrine Calamba
and consequently became a popular destination for both local and foreign tourists, fieldtrips and academic researches. Under the direct supervision of the National Historical Commission of the Philippines, the Rizal Shrine Calamba is now a modernised museum known as Museo ni Jose Rizal (Museum of Jose Rizal), Calamba that
recaptures not only the era of Jose's childhood but his travels across the world as well
. With an area of 3,704 square meters, the Museum of Jose Rizal has
six galleries that house several facsimiles, photographs, replicas and authentic artifacts
which are related to Dr. Jose Rizal and has several interactive and traditional exhibits. Guests can enjoy a free tour inside the house, different galleries, as well as a stroll along the vast garden where the remains of Francisco Mercado and Teodora Alonso were buried.
Permanent collections
: furniture, houseware, manuscripts, books, paintings, sculptures, bills and coins.
View all Asia-Europe Museum Network (ASEMUS) members in the Philippines