Mapping Residencies magazine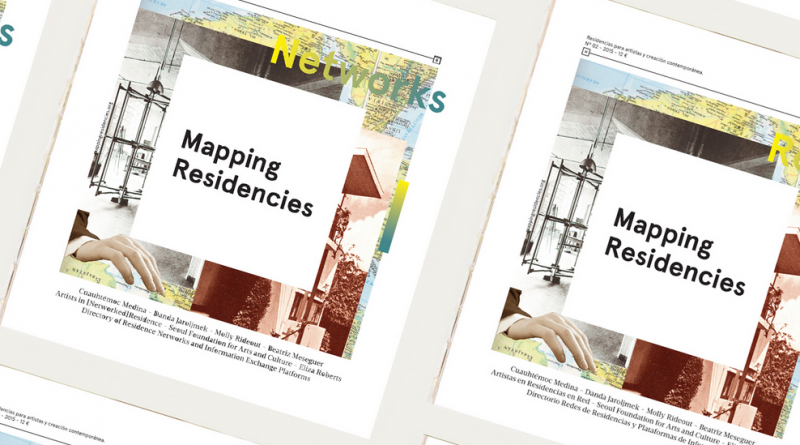 The second issue of
Mapping Residencies magazine
is published with a wide range of articles and content debating artists residencies and art production in the international context. It is available on a low cost download or print option.
With this second issue of Mapping Residencies magazine, we aim to reopen the debate on what it means to work in a network within the field of art production: what is it that makes them effective? How can they generate increased artistic and social impact?
Moreover, to what extent does the artist's need to establish contact networks tally with his/her work in the studio? How does it affect the creation process and the artistic validation system?
The magazine features articles, interviews and a discussion forum that offer an extensive range of views. Some of these are optimistic while others challenge or criticise the raison d'être and the workings of a network devoted to art creation and the meaning of the word "networking" within the contemporary art system.
Among the articles you can also find:


This edition of Mapping Residencies also features a collective interview conducted by the Mapping Residencies team with artists who participated in a residency program through a network organization (Phaptawan Suwannakudt, Ali Cherri, Akiq AW, Basir Mahmood, Susanne Bosch, Mónica Rikić, Kelvin Brown, Bernhard Hetzenauer, Anaisa Franco, Shiraz Bayjoo, Gail Priest, Giorgio Cugno, Katie Lee, and Abel Korinsky). This reveals the perspective of 14 artists in response to three key questions: (1) what are the main obstacles you encounter in pursuit of your profession as an artist in your country? (2) to what extent does participation in a residency program help your work? and (3) what role does the establishing of contact networks play in your work?


We also reprint an extract from the book, "A Congregation of Volitions for the Arts: Discussions on Residency Spaces 2012", which was first published by the Seoul Foundation for Arts and Culture as part of the Network Project of Residency Spaces and Alternative Art Spaces held in Seoul in 2012. Our aim is to build on the discussion forum in which three of the principal promotors of networking endeavors in Korea (Kim No-am, Seo Jin-seok and Kim Hee-young) bring their experience and critical vision to the workings of alternative space and residency networks and discuss the future direction for creation spaces.


Mapping Residencies
is an annual magazine specialising in artists' residencies and contemporary art. Mapping Residencies was founded as a result of the interest in learning about artists' creative production within contemporary art systems, the different realities of residency programs and alternative art spaces, and how these are mutually influential. Each edition of Mapping Residencies is devoted fully to an issue related to non-profit creative spaces and contemporary artistic production.
Mapping Residencies is an independent non-profit project, founded in Spain by visual artists, researchers and cultural managers from different parts of the world.
Similar content