Lisbon's creative economy is thriving - recent reports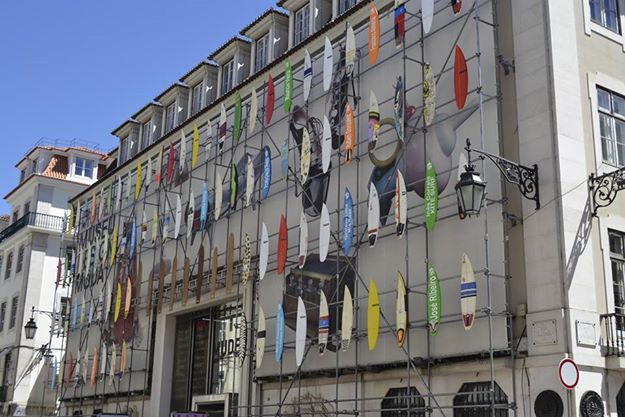 News from the far west of Europe - Lisbon's creative economy is thriving. It's a great time to visit Portugal's capital and get up to date with the new arts and culture venues, projects,design businesses and creative entrepreneurs.
An article on OZY '
Lisbon: Investing in Art + Design in the Middle of a Financial Crisis
' talks to an Australian surfer who came for the Atlantic waves and stayed for the creative potential. In Lisbon, the growing creative economy has helped to rehabilitate historic buildings, reuse obsolete infrastructure and turn abandoned areas into what the council calls "creative districts."
With money short, government strategy is to bring creative players together and nurture a supporting infrastructure. There are 22,000 "creative companies" — from fashion to architecture — and all of them can now access Lisbon's more than 20 co-working spaces, four fab labs and 13 startup incubators, paid for by funds from private companies, foundations and the City Council, whose flagship project, Startup Lisboa, is downtown.  The efforts have earned the city the title of Entrepreneurial Region 2015 from the European Commission.
Watch this video about
LX Factory
, a once derelict industrial complex in Alcantara which, according to the OZY article "now looks like a cross between a Western movie set and a trendy East London market, with long, dusty roads and warehouses buzzing with hip restaurants, shops, bookstores and galleries created by ingenious locals and frequented by design-savvy tourists":
http://vimeo.com/40175261
In another article on The Huffington Post, '
Lisbon Art Galore
', critic Edward Goldman is impressed by his visit to many museums and galleries in Lisbon. He comments on the lively contemporary art scene he finds:
What I found especially impressive is the fact that Portuguese artists, instead of complaining about the country's wobbly state of economy, take artistic advantage of what life offers them. For example, I was taken to the centuries-old, dilapidated Pombal Palace, which is currently housing the Carpe Diem Art Foundation. Each room of this crumbling palace is used by various artists as a stage for temporary installations, with a budget seemingly close to zero, but with artistic imagination --intoxicating, unstoppable imagination --flying high into the sky.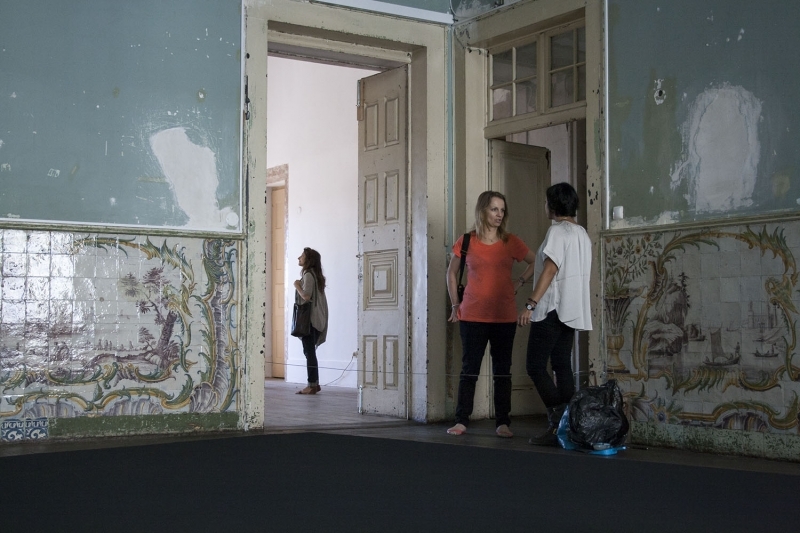 In 2013, the
Lisbon Creative Economy Book
was published and is available as a free pdf. download:
This blueprint on the creative economy of the city of Lisbon is inspired by the spirit of cross-innovation and an opportunity to identify and encourage the creative potential of the city to spark new ideas as an impulse necessary for increased urban competitiveness and sustainability, and for getting creative agents involved in finding solutions. If development is also on creativity, creativity is in the city where we can move from vision to action, through connection.
Image: MU Design and Fashion Museum, Lisbon - Made in Portugal: Surf exhibition (till 30 September 2014)