Financing a handmade revolution in India report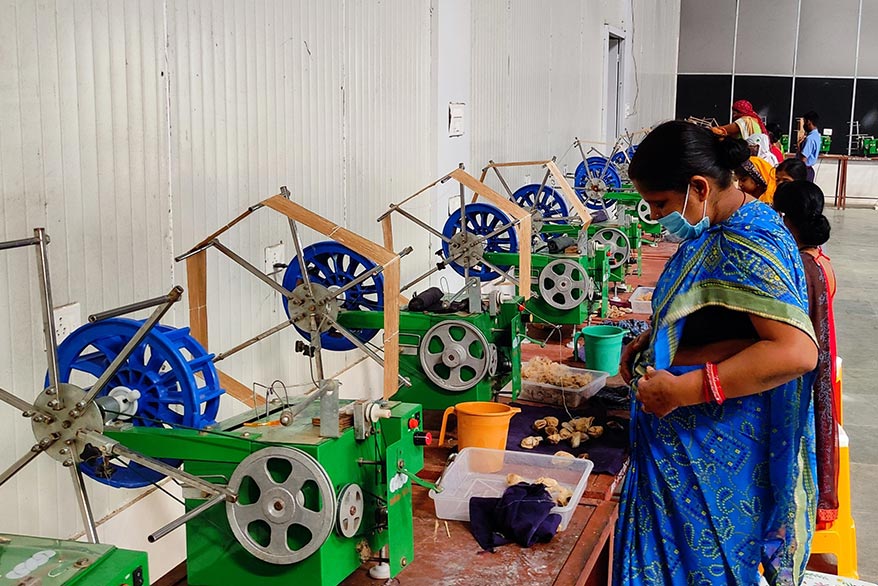 Financing a handmade revolution: How Catalytic Capital Can Jumpstart India's Cultural Economy report (from 200 Million Artisans) studies the opportunities and challenges in investing in India's creative manufacturing and handmade (CMH) sector and the role of catalytic capital.
This mapping finds that craft-led MSMEs operating in the CMH sector and broadly across the nation's cultural economy face development and growth challenges that affect their ability to scale and grow. A primary challenge is the financing gap faced by MSMEs in the sector. The researchers make the case for why these enterprises need the right financing, at the right time, in the right place, and offering the right conditions. Catalytic capital offers an untapped opportunity to build an entirely new ecosystem of financing that can catalyse and nurture new markets while driving much-needed social change.
The report's authors spoke to 70+ investors, funders, ecosystem actors and enterprises working in India's handmade economy, after which they mapped the unique characteristics and financing needs of 516 craft-led, mostly for-profit MSMEs as part of a pan-India survey.
They found that HCMs are increasingly influenced by the external startup landscape and there is a growing need for financing since scale is critical to ensuring profits and impact. But they face systemic bias at the cultural, social, and investment scales that limit their ability to access financing, scale up, and drive growth.
The report proposes that catalytic capital is an appropriate response to the sector's needs. Catalytic capital is investment capital or financing that is patient, risk-tolerant, concessionary, flexible, and meets enterprises where they are.
HCMs have very specific financing needs ranging from support for infrastructure, R&D, human resources, capacity building, or working capital. These also differ based on the size of the enterprise, their business model, their geographic areas of operation and more. The current financing and support ecosystem is limited to incubators, accelerators and a handful of investors. In the push and pull between profits vs. impact, catalytic capital offers the much-needed middle ground to financing emerging and unexplored sectors like CMH. Catalytic capital has the potential to deliver custom financing solutions that not only help small businesses and MSMEs become capital-ready but also addresses their unique needs.
This is an interesting report that includes recommendations for investors, policy actors, intermediaries and enterprises that could be applicable beyond India.
The research was initiated and authored by 200 Million Artisans, an impact-first, ecosystem enabler supporting India's craft-led enterprises to become global powerhouses of inclusive and green production.