EU-Korea cultural exchange trends report published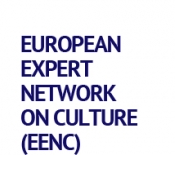 A report is published by the European Expert Network on Culture (EENC):
'EU-South Korea: Current Trends of Cultural Exchange and Future Perspectives'
which maps the current reality of cultural exchange between the EU and Korea in various fields.
Download report
here
In 2012, the European Commission's Directorate-General for Education and Culture (DG EAC) asked the EENC to map existing trends in cultural exchange between the EU and the Republic of Korea (South Korea) and their economic dimension. The request arose in the context of the implementation of the
Protocol on Cultural Cooperation
, which entered into force in 2011 as part of the
EU-Korea Free Trade Agreement
.
The resulting document presents a mapping of the current reality of cultural exchange between the EU and South Korea in several specific fields, including publishing, performing arts, cultural heritage, the mobility of artists and culture professionals, cultural industries and audiovisual (with a particular focus on co-production), as well as the policies and cooperation frameworks existing in these fields. The report was completed in late 2012 but some tables were updated in September 2013, at the request of DG EAC.
The report was prepared by
Marie Le Sourd
,
Elena Di Federico
(members of staff of
On The Move
) and
Dr Sung-Won Yoon
(University of Suwon, South Korea).