Circus and Street Arts Circuits in Finland | read more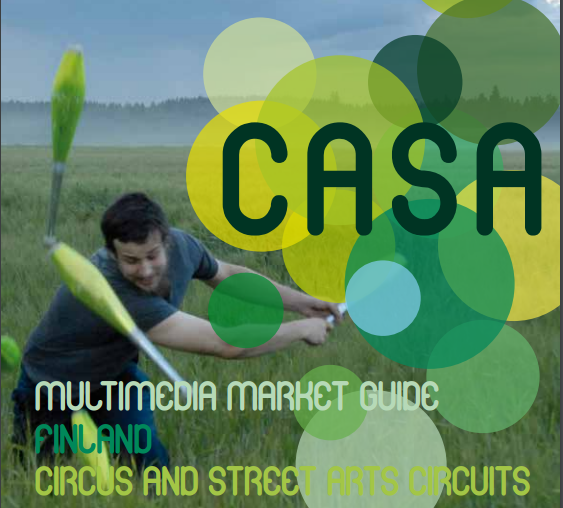 The first in a series of guides to the market for Circus and Street Arts is published for Finland. If you always wanted to know more about the opportunities for street arts and circus arts in Finland? This guide is for you!
The
CASA Multimedia Market Guide Finland
focuses on the Finnish local cultural context to provide key information for artists and professionals eager to develop work opportunities in Finland.
Did you know? ...
Circus in Finland began when a French equestrian circus group performed in Turku in 1802. In successive decades Finland became a fixture on international circus tours as groups passed through on their way to St Petersburg from Stockholm.

The first Finnish circus troupe started performing in 1896. At the beginning of the 20th century, circus acts were often performed as part of touring funfairs, but long distances, hard winters and the high entertainment taxes that were levied on circus hindered sustainable circus activity.
CASA - Circus arts and street arts circuits
is a new European support programme designed by 5 arts organisations - MiramirO (BE), CircusInfo Finland (FI), Cirqueon (CZ), FiraTàrrega (SP) and Subtopia (SE) to help professionals from the contemporary circus and outdoor creation sectors to work and cooperate internationally.
Download the
CASA Multimedia Market Guide Finland