Bangladesh National Museum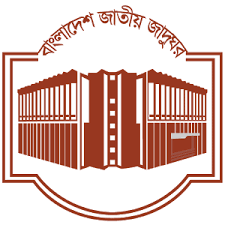 The Bangladesh National Museum is devoted to archaeology, classical, decorative and contemporary art, history, natural history, ethnography and world civilisation. The museum has collections which range from prehistory to the present time.
Both in number and uniqueness, the Museum is extremely rich in stone, metal and wooden sculptures, in gold, silver and copper coins, in stone inscriptions and copperplates and in terracotta and other artefacts of archaeological interest. The Museum has one of the largest collections of arms and armour in the Indian subcontinent. Its collections of decorative art, especially of woodwork, metalwork and embroidered quilts are noteworthy. It also has items of natural history and ethnographic interest. The museum is noted for its collection of Shilpacharya (guru of art) Zainul Abedin and works of other modern and contemporary artists. The Museum also illustrates the freedom struggle culminating in the liberation of Bangladesh.
Powered by Froala Editor