Art Radar Asia | contemporary art trends and news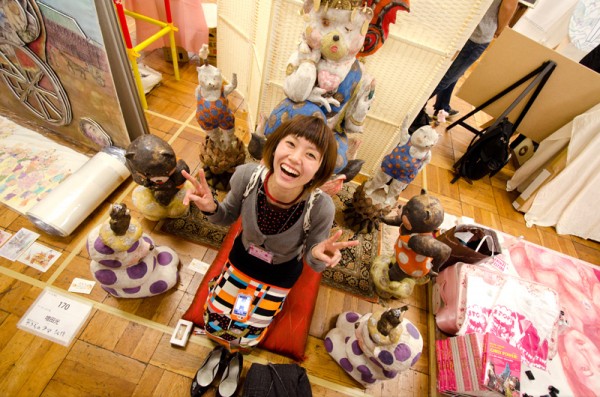 Art Radar Asia
is an online journal, "the only editorially independent online news source writing about contemporary art across Asia".
Check it out for great articles,
Asian Art Event listings
, interesting online resources, 
Art Radar's most-searched Asian contemporary artists
and more...
Art Radar
scans the global quality press on- and offline to bring you selected topical stories about the taste-changing, news-making and the up-and-coming in Asian contemporary art.
Art Radar
conducts original research and interviews leading artists, curators, gallerists and other art professionals to bring our readers an unbiased and direct window into the world of Asian contemporary art.
It was established in 2008 and, at this time, 
Art Radar
records over 40,000 pageviews a month and has a prestigious readership including top collectors, major galleries, the principal auction and research houses, important archives and academic institutions.
Image:
A self-represented artist exhibits at Tokyo's GEISAI 15 in October 2011
(from
Art Radar Asia
article on
Gallery-less art fairs: Asia's next big art marketing format?
)