Art Council Korea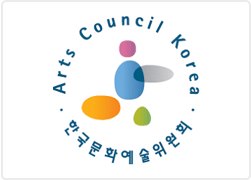 Art Council Korea (ARKO) is the nation's largest funding agency for the arts and a nonprofit organisation. The main aim of the Council is to make the arts more central to the lives of the Korean citizens by supporting arts organisations and artists in and abroad through grant-giving services and programmes. Established as the Korea Culture and Arts Foundation in 1973' it was later restructured as Arts Council Korea in 2005 following the reenactment of the Korea Culture and Arts Promotion Act. Since then' ARKO has taken the leadership role in formulating and implementing arts and cultural policies based on the National Culture and Arts Policy set by the Korean government. ARKO Council is governed by a council appointed by the Ministry of Culture' Sports and Tourism. Each council member serves as the steward of federal funds appropriated for the arts.
ARKO aims to enrich the lives of Koreans by increasing the accessibility to arts and cultural activities as wekk as making the arts a part of their lives. ARKO plans to build strong platform to support artistic endeavours of diverse disciplines of performing and visual arts by increasing funding opportunities for artists and arts organisations; increasing the accessibility to arts for the public; and promoting dynamic international arts and cultural exchanges.
Since it was built in 1979, the ARKO Art Center has taken a leading role for the development of visual arts in Korea. It has presented various programs such as exhibitions, workshops, educational programs, and seminars. ARKO Human Resource Development (HRD) Center is the home to creative future leaders in arts and culture. It is an educational center established to develop creative professionals in arts and culture.