Viet Nam | Hosts from Asia for interactive sessions at Meeting Point 2024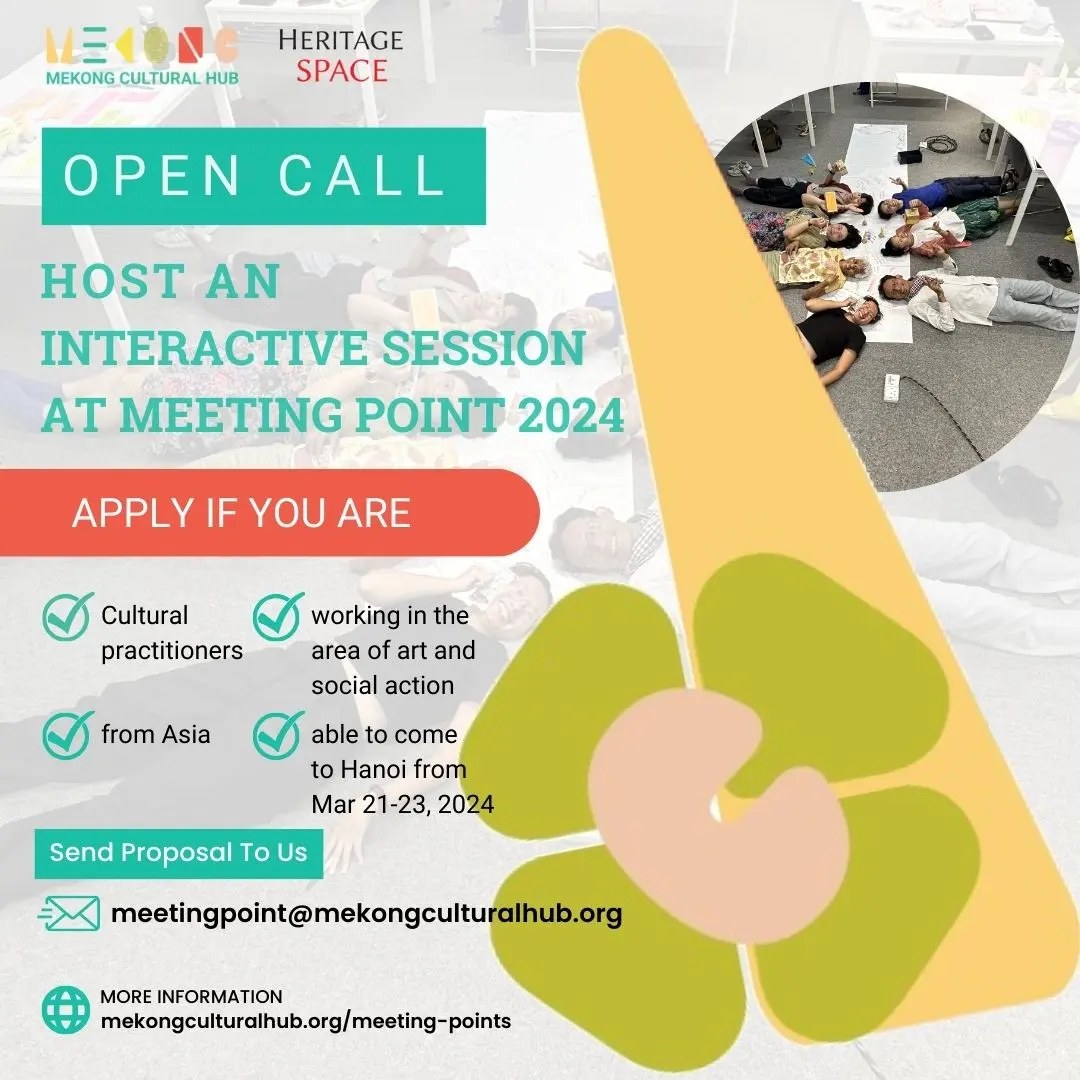 The Mekong Cultural Hub is now calling for expressions of interest from cultural practitioners working in art and social action in Asia to host an interactive session at Meeting Point 2024, in Hanoi, Viet Nam, 21–23 March 2024.
The opportunity involves hosting a 90-minute workshop, seminar or other form of interactive session relevant to the topic "Perspectives from the Grassroots" during the 2024 Meeting Point on Art and Social Action in Asia.
A total of 8 session hosts will be selected, with 4 from Viet Nam and 4 from elsewhere in Asia. The working language will be English.
There is a Q&A session on 17 October via Zoom.
Support offered
All travel and accommodation costs for one facilitator/workshop leader per session to attend the Meeting Point in Hanoi
A 750 USD unrestricted micro-grant per session
Meeting Point 2024 application guidelines
Deadline: 12 November 2023