Talents Tokyo 2017 | call for entries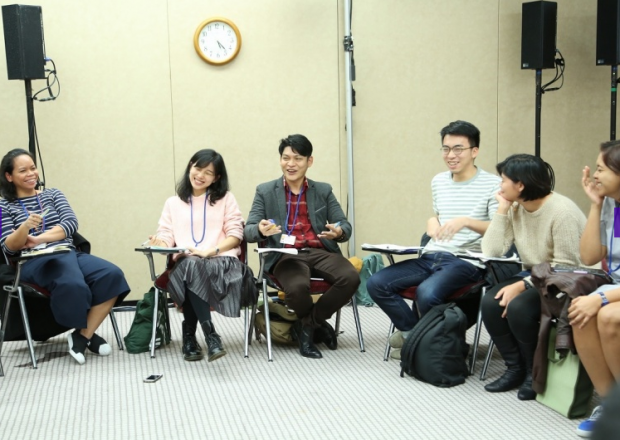 Talents Tokyo, aka TT 2017, looks for budding Filmmakers or Producers from East Asia and Southeast Asia. The event will take place at the Yurakucho Asahi Hall in Tokyo from November 20 to 25, 2017.
During the 18th TOKYO FILMeX held in November 2017, the 8th edition of the filmmaker development project "Talents Tokyo 2017″ will be conducted under the supervision of the Tokyo Metropolitan Government, Arts Council Tokyo (Tokyo Metropolitan Foundation for History and Culture), the Japan Foundation Asia Center and the Talents Tokyo Organizing Committee (TOKYO FILMeX), in cooperation with Berlinale Talents.
In these 7 editions, almost 100 talented young Filmmakers and Producers from more than 10 Asian countries/region have participated in previous editions of this event.
We look forward to receiving the entries from young Filmmakers/ Producers in the making.
Qualification
Your application for Talents Tokyo will only be processed if you meet the following requirements:
a) You have an East-Asian / Southeast-Asian nationality or are residing in this region.
b) You are fluent in the English language.
c) You have not previously participated in past editions of Talents Tokyo (former name of Talent Campus Tokyo).
d) You fill out the application form correctly and entirely in English. In case you are selected as participant, please be aware that your data will be published on our website as provided by you.
e) You are a director and/or producer.
f) You have directed and/or produced max. 1-2 short and/or feature films.
g) You have submitted a complete application, including a sample of work.
h) You are able to attend during the whole period of the Talents Tokyo.
The Talents Tokyo 2017 deadline for receipt of your complete application is June 15, 2017.
(This is not a postmark date. Please make sure your material arrives in the TT 2017 offices by this day!)