Syngenta Photography Award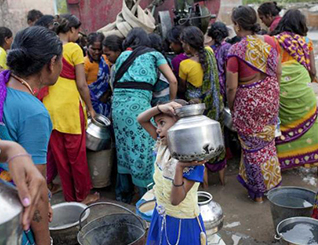 Through compelling imagery, the
Syngenta Photography Award
aims to draw attention and stimulate dialogue around key global challenges. The award offers photographers an international platform for their work and also provides the opportunity to explore issues of global significance. This year photographers are invited to explore the theme
Scarcity-Waste.
Be part of a creative dialogue about our changing planet. The very best photography reaches beyond language. It is a powerful medium for communicating across boundaries, cultures, and different perceptions of the world.
The Syngenta Photography Award is designed for both professional and amateur photographers. There are two categories – the Professional Commission and the Open Competition – with US$65,000 in prizes, including a professional commission with a grant of up to US$25,000.
Entries are judged by a distinguished international judging panel chaired by the author and curator William A. Ewing.
Images from the Award will be exhibited in March 2015 at Somerset House, one of London's most celebrated arts and culture venues.
The theme of the second Award is "Scarcity-Waste". It draws attention to arguably the greatest challenge the world faces: how can we ensure there is enough land, food and water for future generations? The resources we use and the waste we create today means we already need the equivalent of one and a half planets.
The application deadline for both the Professional Commission and Open Competition is
September 15, 2014
.
How to Apply
The Award is free to enter. Applications to the Syngenta Photography Award must be submitted by completing the online application form on the
website
.