Submission Call | Freedom Film Fest | Malaysia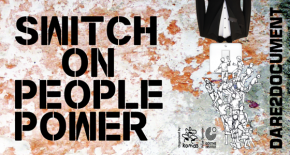 FREEDOMFILMFEST, an annual human rights film festival organised by Malaysian human rights NGO, Pusat KOMAS, is now calling for film entries.
Last date for submission of films is 30th September 2013.
Established in 1993, with the running theme, "Dare To Document", FFF is the most established annual human rights film festival in Malaysia and showcases a variety of eye opening, daring, award winning films that are not easily accessed on mainstream media.
This year the festival will take place from Dec 7-15, 2013.
 Screenings, workshops, panel discussions and forums will be held across Malaysia and later in other countries of Southeast Asia.
A new SEA film competition component -
This year the FFF competition is open to all completed films from the South East Asia region and in any format – not just documentary. The competition will be based on
the theme of FFF2013 which is 'Switch On People Power'
. The winner will win the Justin Louis Award for Best Human Rights Film of FFF2013 and an all expense paid trip to attend the Leipzig International Documentary and Animation Festival in Germany. This prize is sponsored by the Goethe Institut, Malaysia.
Activists and film makers are now invited to send in their entries to FFF beginning from now till 30 September 2013.
For more information please visit
freedomfilmfest.komas.org
!