Singapore | Spaces of the Curatorial PhD and MA programmes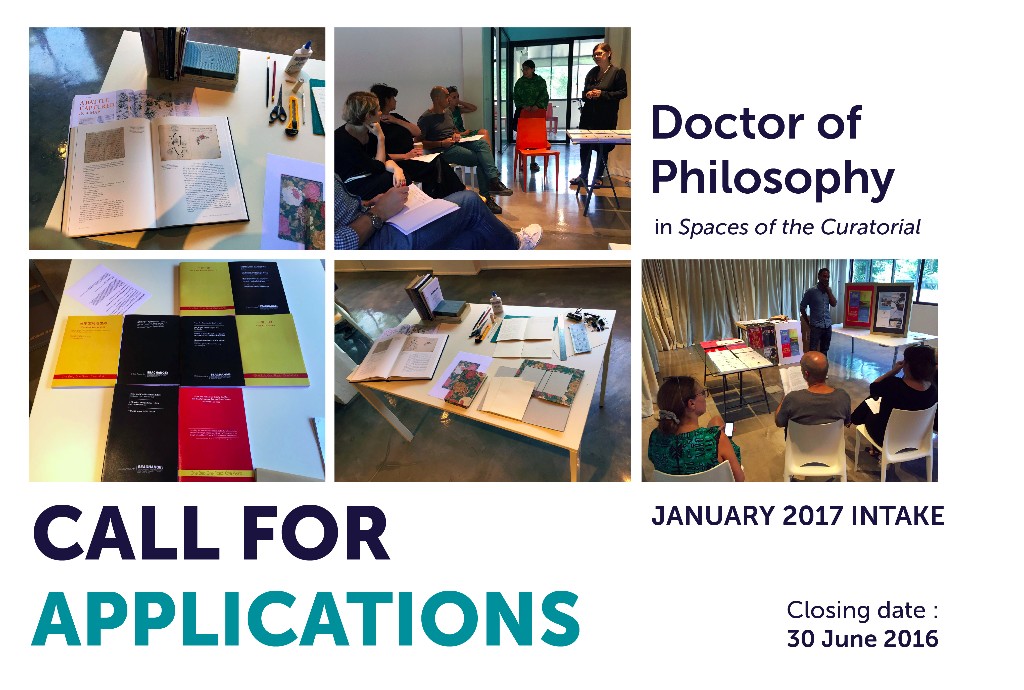 Call for applications for the NTU CCA (Nanyang Technological University Centre for Contemporary Art Singapore) research programmes in 
Spaces of the Curatorial.
A PhD and MA (research) programme are offered, connecting to the diverse art histories, practices and specificities of Southeast Asian region.
Applications for the PhD programme close on 30 June 2016
Applications for the Master of Art (Research) programme close on 15 November 2016
Under NTU's
School of Art, Design and Media (ADM)
's 
Master of Art (Research)
and
Doctor of Philosophy
programmes, NTU CCA Singapore offers a stream in 
Spaces of the Curatorial
. The Centre aims to connect research on 
Spaces of the Curatorial
 in an expanded notion of curating in connection to the diverse histories and infrastructural specificities of the region and beyond. Under this umbrella, students currently carry out research on topics such as art and law, as well as art infrastructures and exhibition histories in the Southeast Asian region.
The research-oriented MA & PhD programmes will provide students with the opportunity to pursue independent research in the new ADM research areas of 
Art in Public Space
and
Curating the City
. ADM offers a choice between two options of study within the MA (Research) and PhD programmes: by research or by research with a practical component.
CALL FOR APPLICATION
Doctor of Philosophy
Application deadline: 30 June 2016
Commencement date: 9 January 2017
Master of Art (Research)
Application deadline: 15 November 2016
Commencement date: 14 August 2017