CCA Singapore | Deputy Director job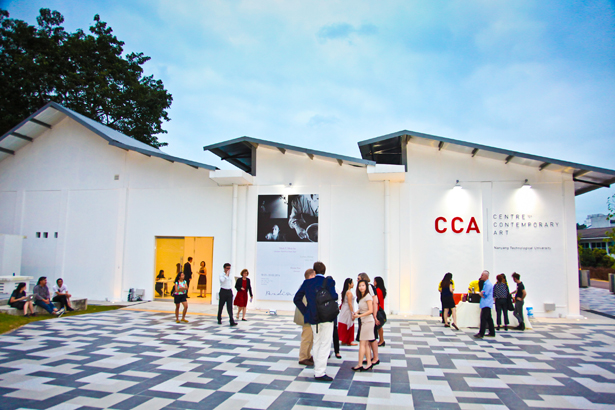 The Centre for Contemporary Art CCA Singapore, a research centre of Nanyang Technological University (NTU) is looking for a
Deputy Director for Exhibitions
and Residencies.
Application deadline:
30 June 2014 [Please note - deadline was extended to 30 June]
Start date:
1 October 2014
Centre for Contemporary Art Singapore
Block 43, Malan Road, Gillman Barracks
109443 Singapore
Background:
The Centre for Contemporary Art Singapore is a research centre of Nanyang Technological University with the support of the Economic Development Board. CCA is located within the Gilman Barracks alongside a cluster of galleries. Its unique set of spaces is designed to focus on contemporary art and knowledge production through three main areas: Exhibition Programme; Residency Programme; Academic and Curatorial Research.
CCA was officially opened in October 2013 following the appointment of its Founding Director, Professor Ute Meta Bauer.
CCA aims to stimulate Singapore's art scene, fostering collaborations with local institutions serving as a space for knowledge production and artistic experimentations. CCA intends to be a dynamic part of the regional debates contributing to the development of the art infrastructure in South East Asia, initiating global partnerships within the region and nurturing long-term connections within the region.
This is a rare opportunity to be at the start and play a pivotal role in developing the CCA as a centre for critical knowledge connecting local and regional discourses with art from other parts of the world.  You will work as part of the senior management team reporting directly to CCA's Director.
CCA presents annually four to five large-scale exhibitions, up to 40 public events including talks, symposia, screenings and live performances, while the Residency programme comprises around 30 residents a year.
Job purpose:
To oversee and have lead responsibility for the development and delivery of CCA's Programme of Exhibitions and Residencies in close collaboration with CCA's Director.
Main duties and responsibilities:
–Work closely with CCA's Director in developing, implementing and monitoring strategic and financial plans for the CCA's programme of exhibitions and residencies
–
Provide curatorial expertise for CCA exhibitions, public programmes and special projects
–Develop educational and outreach programme
–Initiate, strategise and plan for the artist residency programme, including contributions to the selection process
–Take fiscal responsibility for exhibitions, residency and public programmes, overseeing the necessary procurement processes
–Oversee loans and international shipping
–Oversee all vendors commissioned by exhibition and residencies departments
–Foster relationships among NTU stakeholders and with external partners
–Develop new partnerships and collaborations for CCA
–Work closely with CCA's Director and development team on fundraising efforts
–Manage a staff of up to ten employees
Requirements:
–A postgraduate degree in curatorial studies, arts management, art history, fine art or any related field and / or extensive experience on international scale in the art sector
–Extensive knowledge of contemporary art with working experience in the Asia Pacific region through exhibitions, publications, symposia
–A minimum of five years in a senior position in an art institution
–Management experience in overseeing the realisation of large-scale exhibitions and public programmes, including budget planning and monitoring
–Experience in managing international partnerships and loan processes
–Ability to work collaboratively and contribute effectively to the senior management team
–Have a solid network of professional contacts regionally and internationally
–Ability to develop a strong network with other cultural institutions
–Excellent skills to liaise with stakeholders and institutions
–Excellent operational, leadership and teamworking skills
–Strong interpersonal and communication skills
–Experience in managing staff strength of at least eight employees
–Excellent writing skills
–Knowledge of Mandarin is an added advantage
Application process:
Interested candidates are invited to apply online
here
.
Image: Paradise Lost opening, Centre for Contemporary Art Singapore, January 2014. Photo: 16:9 Productions/Terence Sim.