Singapore | Call for local artist residency liaison persons for artistic research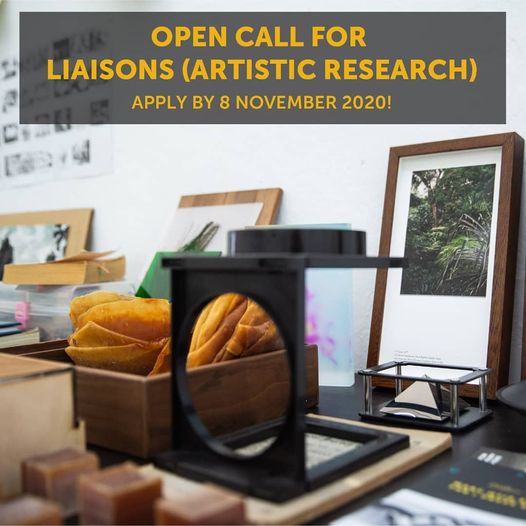 Residencies Rewired - an imaginative iteration to support the continuation of international artist residencies at NTU Centre for Contemporary Art Singapore - has a call for local Singapore liaison persons who will support the artistic research projects of the international artists selected for residencies. Local artists, cultural practitioners, and independent researchers from relevant disciplinary fields are encouraged to apply.
The NTU Centre for Contemporary Art Singapore Residencies Programme is a studio-based programme dedicated to supporting artists, curators, and researchers by offering them time and space to pursue research without the pressure of production outcomes. It values the open-ended nature of artistic research and embraces the multiform expression of creative enquiry.
The COVID-19 global pandemic has cut straight to the core of a Programme premised on international mobility, unscripted encounters, and site-specific engagements precipitating the scheduled residencies of overseas artists into a zone of impossibility due to the ongoing travel restrictions. As much as these unprecedented conditions have unravelled established procedures, they also commanded an adaptive twist urging us to rethink concepts of distance, modes of engagement, and pathways to collaboration.
In order to pursue organic connections across national borders and foster collaborations in spite of the current restrictions on bodily movement, we are pleased to launch this Open Call for Liaisons (Artistic Research). We are looking for local artists, researchers, and/or cultural practitioners to act as Liaison (Artistic Research) to remotely support the development of one of the research projects listed below. Selected applicants will work in close, albeit remote, collaboration with overseas artists on the development of the research project. Initiated and overseen by Dr Anna Lovecchio, Curator, Residencies, this initiative is in line with NTU CCA Singapore's long-standing commitment to support art practitioners and artistic research by facilitating meaningful engagements with the specificities of the local across disciplinary fields.
Ideal Liaison applicants should be proactive, show a sense of initiative in research development, and possess a basic understanding of artistic research.
We encourage local artists, cultural practitioners, and independent researchers from relevant disciplinary fields to apply!
PARTICIPATING ARTISTS:
LÊNA BÙI (Vietnam)
ISABEL CARVALHO (Portugal)
NOLAN OSWALD DENNIS (Zambia/South Africa)
RAND ABDUL JABBAR (Iraq/United Arab Emirates)
DIANA LELONEK (Poland)
ELIA NURVISTA (Indonesia)
YUICHIRO TAMURA (Japan)
Project Duration
1 December 2020 – 28 February 2021 (3 months)
Average work week approx. 18 hours; flexible schedule to be agreed on with the artist.
Eligibility
Singapore citizen or Singapore Permanent Resident.
Visual artist, cultural practitioner, or independent researcher.
Diploma or Bachelor's degree.
Remuneration
S$2700 for the full project duration payable in three monthly instalments.
Deadline for applications: 8 November 2020