Singapore | Asia Pacific Network for Cultural Education and Research 2022 call for papers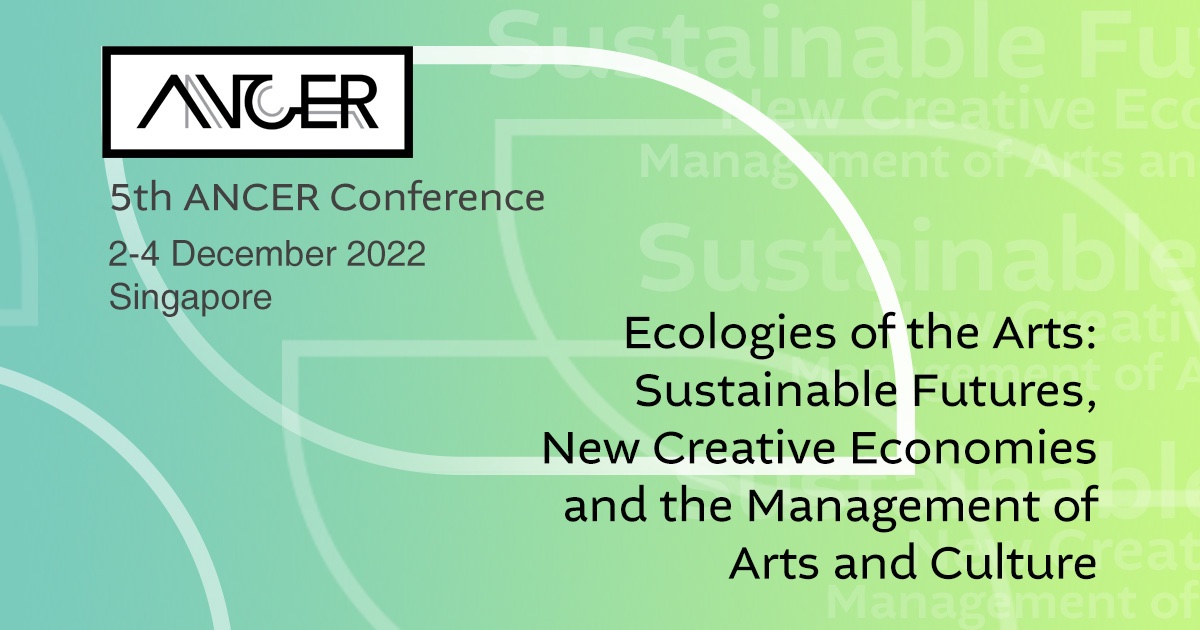 The Asia Pacific Network for Cultural Education and Research (ANCER) has opened the call for papers for its 5th conference, from 2 to 4 December 2022 at LASALLE College of the Arts, Singapore.
The event will be centred on the theme "Ecologies of the Arts: Sustainable Futures, New Creative Economies and the Management of Arts and Culture." Proposals for paper presentations are invited from researchers, academics, arts practitioners and arts managers/ cultural workers who are also engaged in independent research. There is also a programme for emerging researchers.
The world is a different place after the COVID-19 pandemic. In the past two years, the arts and cultural sector globally has sought a multitude of ways to survive crisis while issues of precarity, ecological impacts, public access to culture and arts, the role of technology, physical and mental well-being, misinformation and disinformation, identity politics and the re-engineering of cityscapes for a post-pandemic world have emerged as pressing issues for practitioners as well as policymakers and researchers.
These are the topics of conversations that the ANCER Conference 2022 aims to stimulate. What have been the ramifications of the rapid adoption of technology and AI in the arts, cultural and heritage sectors? How have audiences changed as art becomes more digitised, global, and hybrid, and how does this impact arts management practice, pedagogy and policy? What forms and methods of interdisciplinary collaboration have emerged in the cultural and creative economy? Are there innovations in management models, institutional norms and leadership in the cultural and creative sector as we cope with new challenges including a monumental climate crisis? Are there new paradigms in the practice of arts management, particularly in Asia, and how are these different from our traditional ways of "doing things" in the arts?
Read the full call for more details.
Extended deadline: 10 August 2022