Science Film Festival 2015 | call for entries


The Goethe-Institut organises the Science Film Festival with screenings in October-December 2015 across eight countries of South East Asia, among others. A call for entries is open for film and television submissions, on the festival's theme of LIGHT.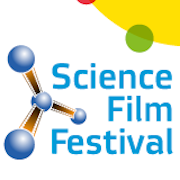 In 2015, the Science Film Festival takes place internationally between 
October 01 and December 20
 and invites visitors to discover more about the theme this year:
LIGHT-
 Discover the different roles light and its applications play in our everyday lives and what it reveals about the nature of the universe.
The festival is celebrating the 2015 
UNESCO International Year of Light
Last year the Science Film Festival reached over 
580 000
 visitors in Cambodia, Egypt, the Gulf Region, Indonesia, Jordan, Laos, Malaysia, Myanmar, Palestine, the Philippines, Sudan, Thailand and Vietnam. It is the most extensive event of its kind and one of the biggest film festivals worldwide in terms of audience reach.
The application form must be submitted by March 13, 2015.
A pre-screening copy should be submitted no later than March 15, 2015.