Sapporo Tenjinyama Art Studio | winter residency call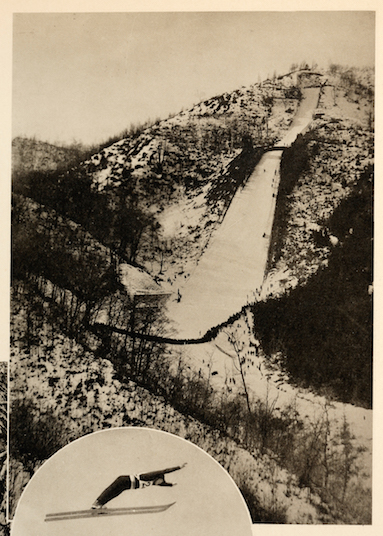 Artists and creators are invited to participate in working at Sapporo Tenjinyama Art Studio. The artist in residence programme for up to 6 weeks in January/February 2016 is on the theme of Winter, Snow, a City, and is open to artists in various arts disciplines.
Guidelines for Application
Overview of Sapporo Tenjinyama Art Studio:
Sapporo Tenjinyama Art Studio is an artist in residence program and facility which opened in summer 2014 in Sapporo city. Tenjinyama art studio is a quiet environment where surrounded by nature, 13 studio apartments, exhibition space and studios which is open for anyone to rent. The building is also open to people who are visiting the park to take a break. The atrium lounge on the ground floor is a communal area where anyone can drop in freely and artists participating in the program can communicate with local people on a daily basis through various events, artist presentations and open-to-the-public projects. For more information, please visit the website.
http://tenjinyamastudio.jp/en/about/
Application deadline: 27 November 2015
About the open call to the residence program 2016:
Sapporo is an unusual city where there are as many as 2 million residents living in a cold, snowy area which makes it one of the world's more unique cities. The winter in Sapporo is very snowy and residents are live in an environment which is totally different from the summer. Skills to cope with the heavy snow have been developed through dealing with the problems snow removal and snow damage. Urbanization was driven by the Sapporo Winter Olympics in 1972. Developments include road heating, underground passages and transportation infrastructure, winter entertainment including sports and snow festivals, as well as all sorts of creative activities to vitalize the city.
Artists are invited to develop their ideas through work based on three key words:
Winter, Snow, a City
. The program offers a working environment for artists in winter and we hope that it leads to an experimental and creative community experience. We look forward to receiving applications from artists and creators.
Eligibility:
・Any nationality, place of residence, age (you must be at least 18 years old when you start the residence), sex or gender.
・Applicants must have experience of a previous artist in residence program. (Students arenot eligible)
* Acceptable areas are fine art, music, craft, theater, dance, literary arts, photography, film and design.
See website for further eligibility and application details.
Length of stay at the studio
: Up to 6 weeks from January 19th Tuesday to February 28th Sunday, 2016.
* Artists are required to stay at the studio during the project period between January 31st Sunday and 21st February Sunday.
Number of artists to be selected: 3