SACAC Social Documentary Photography Grant 2019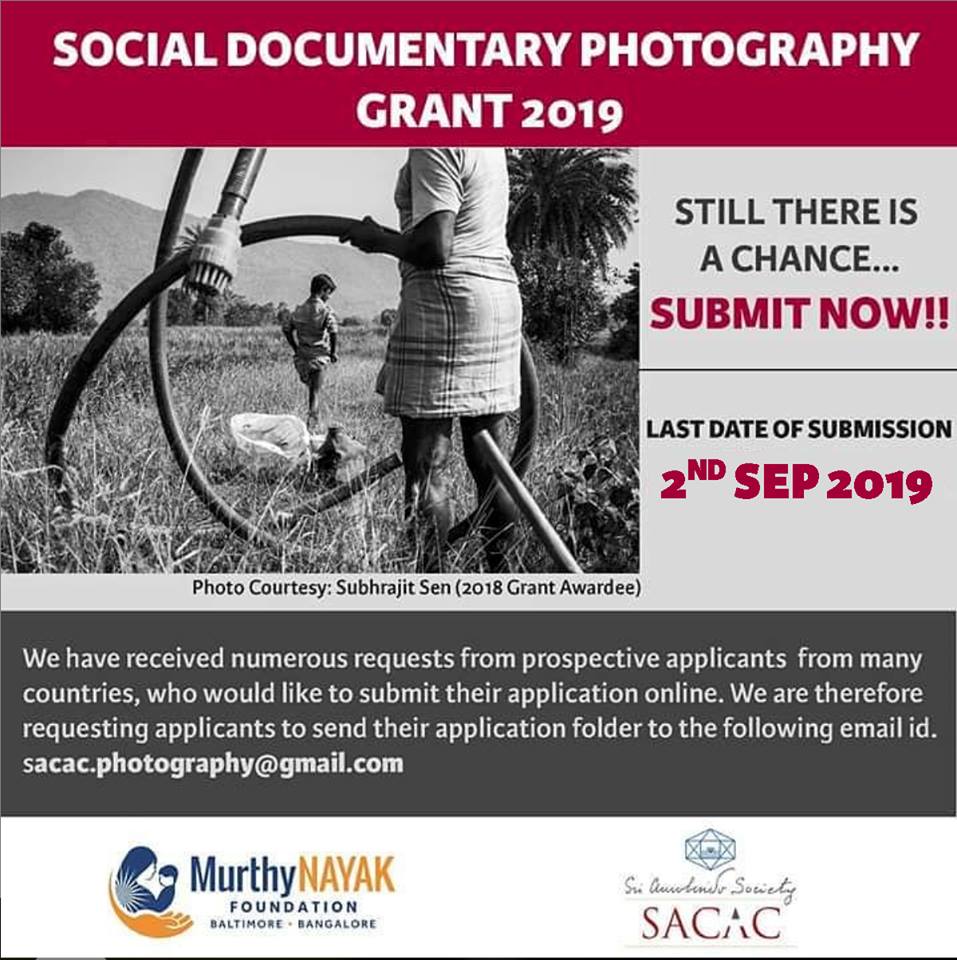 Call for entries for Social Documentary Photography Grant 2019 Awarded by MurthyNAYAK Foundation & SACAC - open to photographers under 35 years from India, Bangladesh, Pakistan and other S Asia countries (see eligibility) working on eligible socially relevant themes.
In a world plagued with political and religious conflict, environmental tragedies and grave socio-economic disparity, the genre of social documentary photography is more relevant than ever before. Our country is facing its own set of challenges and issues that need to be chronicled. Rather than simply accepting problems, stepping over them, or averting our eyes, solutions can be discussed and strategies formulated when they are acknowledged. It is paramount for all of us as world citizens to spur into action and create work that reflects our concerns. With this objective in mind, The MurthyNAYAK Foundation (MNF) in association with Sri Aurobindo Centre for Arts and Communications (SACAC) is initiating a grant of INR 2,00,000 to be given to a South Asian Photographer under the age of 35 years working on a socially relevant theme.
Some of the possible concerns for submissions to this grant could be environmental/ecological disasters, political and religious conflict, socio-economic disparity, agrarian distress, gender & LGBTQ issues, displacement, migration etc. The grant will be given to further ongoing projects
ELIGIBILITY CRITERIA
The award is open to photographers under the age of 35 years from India, Sri Lanka, Bangladesh, Pakistan, Bhutan, Afghanistan, Nepal and Maldives.
The awards are for ongoing projects and not completed bodies of work.
Applicants must not hold any other fellowship/grant for the proposed project when applying.
The grant money has to be utilized in making the work and production of the exhibition.
TIMELINE - see website
NOTE: deadline for entries is extended to 2 September - see Facebook page