Residencies at the Cité internationale des arts / Paris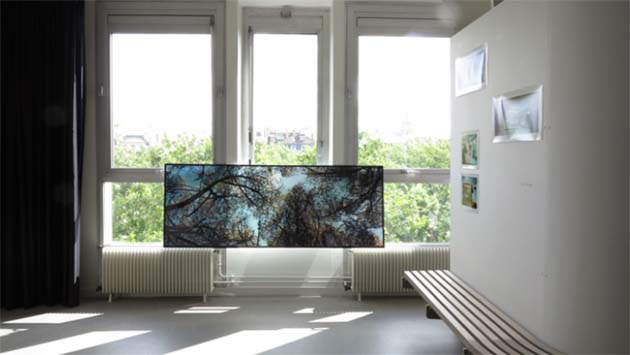 The Institut français launches the
2018 call for applications for its residency program at the Cité internationale des arts / Paris
. Foreign artists from around the world in all artistic disciplines are eligible for the 3-6 months residencies. Their proposal must be submitted by an institutional partner of the French cultural network abroad who commits to finance the artist's travel and/or living expenses.
Who this program is aimed at?
The program is aimed at foreign artists from all around the world who wish to pursue a research project in Paris during a minimum period of three consecutive months, and that are supported by one or more cultural partners.
These partners associated with the artist may be institutions of the French cultural network abroad (Institut français, Cultural Services of the French Embassies, and Alliance française) and / or French or foreign cultural structures (art centers, associations, multidisciplinary laboratories, galleries, museums, theaters, production centers for dance and circus, concert halls, festivals abroad, etc.).
2018 call for applications
Which disciplines?
This program is aimed at artists in every artistic discipline:
Architecture/landscape/urbanism, street arts/circus/puppets, digital arts, visual arts, comics, cinema/movies/video, curating projects, dance/performances, design, literature, youth book, fine arts and crafts, modern music and jazz, classical and contemporary music, contemporary art performances, photography, theatre, musics for films and video games.
Duration of stay: 
3 or 6 months
Modalities of the residency: 
The Institut français in Paris provides artists with a studio-apartment at the Cité internationale des arts.
The partner associated with the artist, in France or abroad, finances the artist's travel and / or living expenses and submits the artist's application.
Eligibility criteria: 
The associated partner who submits the application must:


commit in writing to cover the travel and / or subsistence expenses of the artist and can also specify the financial commitment of other partners involved in the project;


provide a reasoned opinion on the reasons for its support of the application of the artist


explicitly indicate how it intends to showcase the work of the laureate during or following the residency.


Candidates must:


have started their professional life;


Speak French or English;


Provide proof of previous artistic work;


Be independent to organize their residency on their own once in Paris


Be available (without any professional obligations) during the residency


There is no age limit.
Calendar: Dead line to apply: September 29th 2017 end of day
Selection: mid-November 2017