Publications Research Fellowship 2013 | National Art Gallery Singapore | call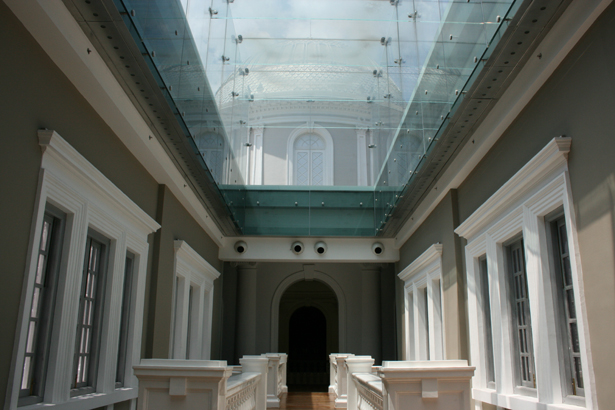 The National Art Gallery Singapore is now accepting applications for its Publications Research Fellowship 2013. Submitted proposals should demonstrate a connection to the gallery's national collection of Asian art as well as a contribution to existing scholarship in art history.
APPLICATION GUIDELINES
1. Research Proposal
Applications are required to submit a research proposal of not more than 1,000 words in English. The proposal should state the area of research and show its relation to the national collection of Asian art in the National Art Gallery, Singapore, as well as its contribution to existing scholarship in art history.
2. Eligibility
Applicants should hold PhD degrees or be in the final stages of their PhD dissertations. Applicants with equivalent work experience or research qualifications will be considered. Applicants should be able to write and present papers in English.
3. Allowance
Successful applicants will receive a monthly allowance of S$3,500, which will go towards covering all expenses to be incurred during their stay in Singapore, including accommodation, meals, transport and medical insurance. Accommodation is not provided. Overseas fellows will receive a one-time airfare and relocation allowance of S$3,000.
4. Length of Fellowship
The minimum length of the fellowship is six months; maximum, nine months. The start and end dates of the fellowship are flexible. In the course of the fellowship, the fellow may travel out for field work at his or her own expense for a maximum of fourteen days.
5. Requirements of the Research Fellow
The research fellow should offer a seminar paper for discussion with curators and other interested staff. At the end of the fellowship period, a report as well as a completed research paper of at least 5,000 words (not including footnotes) must be submitted to Publications.
6. Selection Process
All applications will be reviewed by a panel of assessors. Successful applicants will be notified via email in November 2012.
7. Application
Applicants should submit the following documents to ken_chua@nationalartgallery.sg no later than 31 August 2012. Late or incomplete entries will not be considered.
I.
Application form
II. Research proposal
III. Curriculum vitae
IV. References from two academic referees supporting the application and research proposal
V. Writing sample in English (published article; dissertation chapter etc.)
Please direct enquiries via email to Dr. Yeo Wei Wei at
yeo_wei_wei@nationalartgallery.sg
Online submissions should not exceed 10 MB. Postal submissions should be sent to:
Mr. Ken Chua
The National Art Gallery, Singapore
61 Stamford Road, #04-13
Stamford Court
Singapore 178892