Prague | TINA B. Festival | call for artists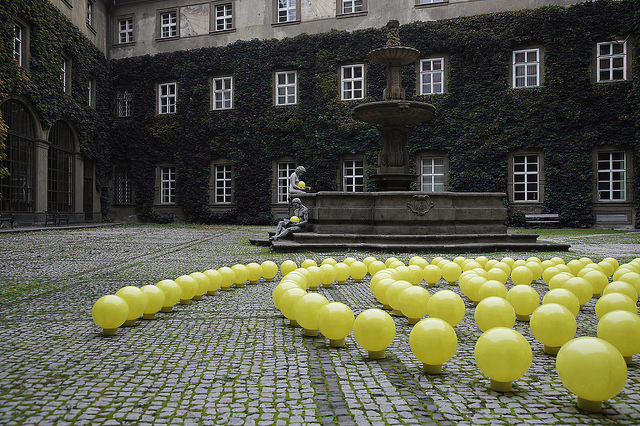 TINA B. is a showcase of quality contemporary art by artists from all over the world. Each year the event turns Prague into a mecca of contemporary art. TINA B. 2013 focuses exclusively on installations and on installations connected with performances.  Open call to artists.
In 2013 TINA B. will again present the public with sculpture, installations, and performances by top international artists and emerging star. The aim is to create a unique context for the presentation of contemporary art and culture.
Do you want to take part?
This project ties into the long tradition of the TINA B. art festival (2012 was the seventh year of the event). Unlike previous years, however, this year the event will run all year round and culminate in the week from 26 November to 2 December 2013, when the final installations will take place and a busy week of accompanying events will be organised for visitors. TINA B., whose theme in 2013 is "On the Rainbow", is the biggest project in the Czech Republic focusing on contemporary art. There will be long-term installations (3 months – 1 year) and short-term projects (2 weeks – 1 month) taking place in Prague.
TINA B. takes place in various outdoor public areas, at interesting historical and industrial venues and in galleries. The participating artists present the most dynamic and newest works from their portfolio, providing visitors with an overview of what's going on in the contemporary art world.
The interactive multiculturalism of the artists and the diversity of the art fields give rise to unique combinations and reflections and new possibilities. Through their works the talented participating artists communicate their thoughts and do so regardless of what country they are from.
There are three application dates: 
15 December 2012
15 March 2013
15 June 2013
See website for details of how to apply
Image: TINA B. 2012 - PP Semp - Klementinum (from TINA B. Flickr Photostream)