Poet in Residence | Wordsworth Trust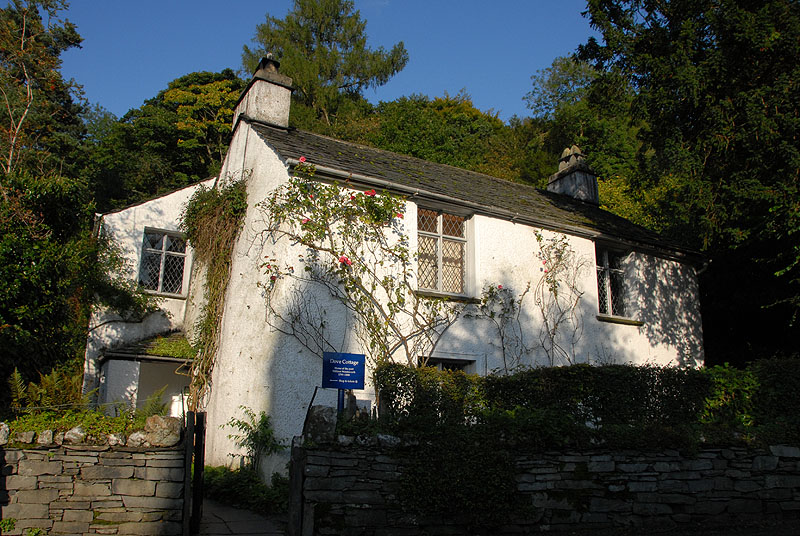 Dove Cottage, Grasmere


Poet in Residence, 2011-2012
The Wordsworth Trust is offering an opportunity for a new Poet in Residence, to run for ten months from the beginning of December 2011 to end of September 2012.
The Wordsworth Trust was founded in 1891 to maintain Dove Cottage, in Grasmere, Cumbria, home of William Wordsworth when he wrote much of his greatest poetry. Dove Cottage is now an internationally famous visitor attraction, and the Trust's collection is now home to 90% of Wordsworth's known manuscripts, one of the largest archive collections of a writer in the world. The contemporary literature programme at the Trust includes a season of Poetry Readings, renowned as one of the best in the country, and growing Reader and Writer Development programmes, often presented in partnership with national organisations such as The Poetry School and the Poetry Translation Centre.
The Residency offers an invaluable opportunity for a published poet, from any cultural background and writing within any literary tradition, to spend time in Grasmere, Cumbria, in the heart of the Lake District, an area of outstanding natural beauty that so much inspired William Wordsworth. The poet will be given space to develop their own work and will also be involved in delivering parts of the Wordsworth Trust Literature Programme, and be involved in the wider cultural life of Cumbria.
The Poet in Residence will be paid a monthly stipend of £1000, and provided with a cottage for which they will be charged a subsidised rent.
For full details, and application procedure
see website
Closing date for applications
Friday Sept 2nd 2011.
-------------------------------------------------------------------------------------------------------------
The
Wordsworth Trust
also has a popular residential
Internship Scheme
, now accepting applications (deadline
October 28
) for 2012 interns. Applicants should demonstrate an enthusiasm for heritage and learning, and are expected to develop a knowledge of British Romanticism during the internship. Previous experience of museum work is not essential.Interns will receive a unique, all-round experience (five out of seven days a week) of both an historic house and a working museum that receives over 55,000 visitors a year.
---------------------------------------------------------------------------------------------------------------