Germany | Pina Bausch Fellowship 2022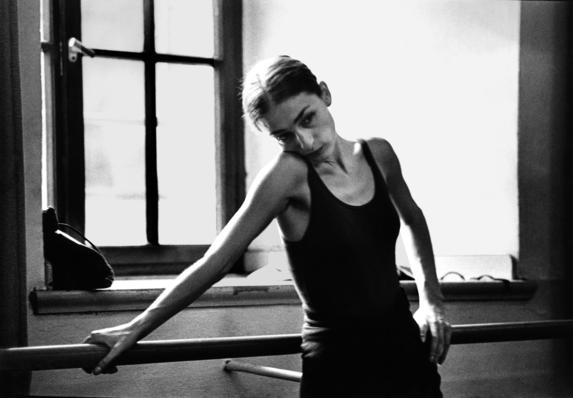 Applications are open for the 2022 Pina Bausch Fellowship for Dance and Choreography. For 2022-23, the fellowship invites individual dancers and choreographers with early career professional experience to apply with a cooperation partner, and propose a cooperation format project.
The Pina Bausch Fellowship will again support face-to-face encounters. And recognizing the opportunities that digital formats offer, the Fellowship will also support a broader range of formats next to international, on-site fellowships, such as local and virtual cooperations as well as hybrid formats. By offering a variety of cooperation formats, the Fellowship adapts to applicants' individual needs and interests. It provides freedom in designing fitting cooperation formats that help them develop their unique artistic signature.
What is supported
In 2022, a variety of cooperation formats will be funded, taking place on-site and/or virtually. These can include:
Cooperation with acclaimed institutions of dance and choreography education
Cooperation with ensembles or choreographers, or
Studies of dance techniques with acclaimed personalities
The various formats allow grant holders to gain new experiences and to be able to gather new influences for their artistic work. The cooperation format is planned and realised jointly with the cooperation partner. The design of the individual fellowship format is left to the creativity of the applicants and their cooperation partners. Each applicant has to contact their cooperation partner and confirm their cooperation for the respective period through a letter of intent.
General information
The Pina Bausch Fellowship is not a project fund, nor is it aimed at the development of new pieces.
The 2022 fellowship runs from the 5th September 2022 until the 31st August 2023. The duration of each 2022 fellowship and the individual funding sum depends on the self-developed format.
The selected fellows take part in an introductory week in Wuppertal at the beginning of their fellowship. In the following year, they return to Wuppertal to present their experiences in individual formats and thereby officially conclude their fellowship. In 2022, the introductory week will take place from 29 August until 4 September 2022.
The duration of each 2022 fellowship and the individual funding sum depends on the self-developed format. Two funding models support the different formats. A full-time scholarship (from 21 hours per week) will be funded with EUR 2,500 per month, a part-time scholarship (20 hours per week or less) with EUR 1,000 per month. The participants themselves must calculate travel costs and state in advance within the application form. These travel expenses should cover travel to and from the fellowship location, travel during the fellowship, and two visits to Wuppertal (introduction week + final week). The total funding amount for all fellowships awarded in 2022 is EUR 30,000 and will be divided among the successful applications. Travel expenses will be paid in addition to the monthly grant.
Eligibility requirements
For dancers
university/academic degree in dance and/or two years professional experience with a renowned ensemble
For choreographers
independent creation of at least one production with a public performance in the last three years
There are no age restrictions. A basic knowledge of English is required. The exchange between fellow grant holders, the project presentation, public relation formats, as well as the general organisation (email contact etc.) will take place exclusively in English.
Deadline: 31 March 2022
Finding a language for life – the Arts Foundation of North Rhine-Westphalia and the Pina Bausch Foundation have been following up on Pina Bausch's credo since 2016 with a co-developed grant programme and award the Pina Bausch Fellowship for Dance and Choreography.
Photo credit: © Pina Bausch Foundation; Photographer Walter Vogel