Phnom Penh: Job opportunity - Country Director, Cambodian Living Arts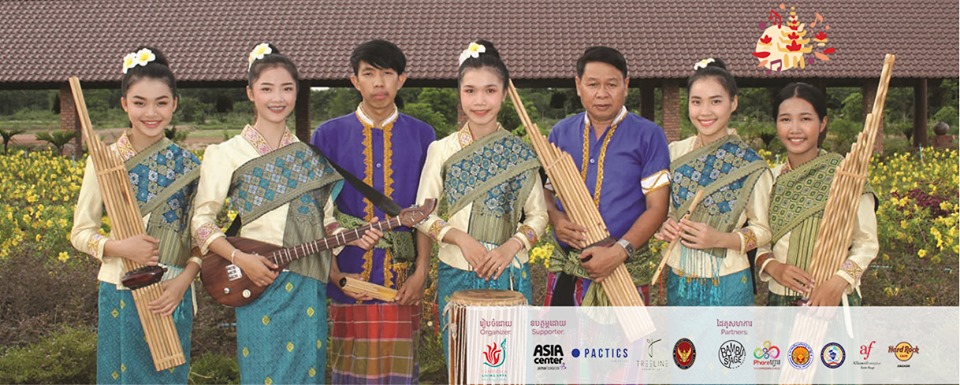 Cambodian Living Arts (CLA) seeks applications for the post of Country Director to be based in Phnom Penh, with senior responsibility to implement the CLA strategic plan, and an active role in leadership for the organisation's work to support the development of the arts sector in Cambodia.
CLA provides programs, resources and services to support the development of the arts sector in Cambodia. This ranges from commissioning and producing artistic projects, to training and funding programs. We are two-thirds of the way through implementing our current 5-year plan, with a strong program management team in place. The Country Director's role is to oversee implementation of the existing strategic plan, while building capacity to strengthen the organization as we prepare to develop our next 5-year plan. The Country Director will have an active leadership role in the next plan's development and implementation.
CLA's head office is in Phnom Penh, with two smaller project offices on location in the city and a satellite center in Siem Reap. The Country Director will be based in the head office, but oversee the whole CLA organisation. The CLA staff is approximately 40 people, and the current annual budget is approximately $1.5 million USD.
The Country Director will oversee all CLA's work, with a particular focus on operational Page 1 of 4 management, development and project management. The Country Director will be one of the public spokespeople for CLA and the role will require network and partnership building for CLA, including involvement in fundraising.
We have an active earned income program, the Manager of which will report directly to the Country Director, so the ideal candidate will have some commercial experience.
Required skills and experience
Essential
● At least 5 years senior management experience
● Significant experience of managing organisational budgets and finance
● Experience of annual and long-range program planning
● Excellent communicator and problem solver
● Experience working effectively with multiple stakeholders (government, board, community, other arts organizations, donors, etc.)
● Adept at managing multiple short-term and long range projects and programs simultaneously
● Independent, organised and flexible
● Excellent written and spoken English
● Interest in culture and arts
Desirable
● Expertise and experience in culture and arts
● Knowledge of the Cambodian arts sector
● Communications and marketing expertise
● Fundraising experience
● Khmer language ability
Please download full job description and guidelines
How to apply:
Please email frances@cambodianlivingarts.org with a CV and a cover letter (max 2 pages) detailing your interest and fit with the position.
NOTE: the deadline published for this notice is purely indicative. Recruitment is ongoing until the position is filled. Interviews will be conducted on a rolling basis