Paris | Art Explora Residency 2024–25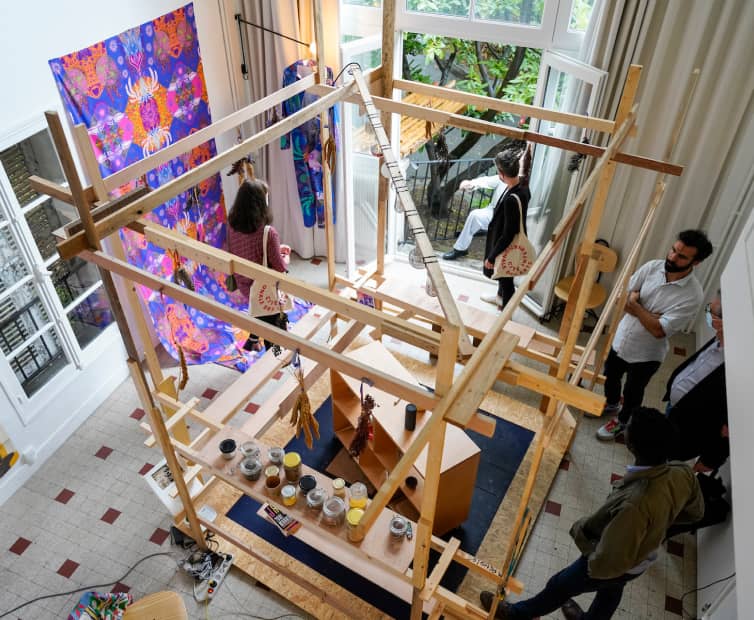 Art Explora and Cité internationale des arts are calling for applications from artists, artist collectives and researchers to participate in a biannual residency programme at the Cité internationale des arts in Paris, for various dates between March 2024 and February 2025.
The programme gives artists, artist collectives and researchers from all over the world the opportunity to engage in research and creative work in the heart of Paris, in collaboration with the French cultural scene, scientists and art professionals from diverse backgrounds. The programme invites residents to develop a project that addresses contemporary issues, including new technologies, the links between art and science, environmental, political and social issues.
Who is eligible?
This residency programme is open to artists of all nationalities, with no age limit, who have a minimum of 5 years of professional experience and have exhibited and shown their work and research internationally.
Eligible artistic disciplines: visual arts, performing arts, digital arts, art criticism and curating.
Eligible areas of research: humanities, social sciences, sciences, technological innovation, ecology.
Each resident will benefit from:
A 6-month residency (SOLO programme) or a 3-month residency (COLLECTIVE programme) at the Cité internationale des arts in Montmartre
A studio apartment of about 50m2, fully equipped and furnished
A grant of 1,000 EUR per month
A production grant of up to 3,000 EUR
A round trip to the residence
Art Explora and Citeì internationale des arts application guidelines
Deadline: 7 November 2023