New Voice Project Literary Exchange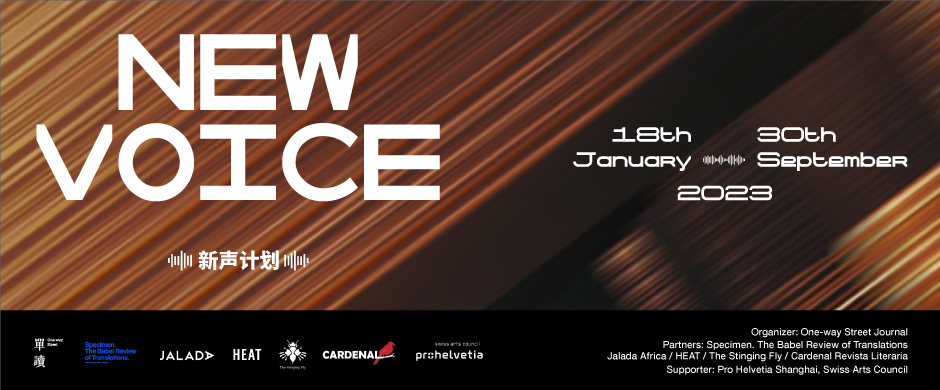 The New Voice Project is calling for short stories, non-fiction writing and poetry from literary practitioners from around the world. The project aims to boost intercultural exchange between literary practitioners and to set up a platform for online meetings and workshops.
The project is initiated by One-way Street Journal, a Chinese literary journal owned by OWSPACE (an independent bookstore in Beijing). It is supported by Pro Helvetia Shanghai and Swiss Arts Council, with 5 independent literary journals and platforms as partners.
The whole project will last from 2023 to 2024, and it will explore new approaches to literature and building up a new space for communication through online meetings and workshops in the post-epidemic era.
The project hopes to identify new writings in cross-lingual discussions, bringing together a new group of experimental and independent writers, and providing them with support for translation, editing, and publication.
If possible, the project will invite overseas writers to China for a literary residency.
New Voice Project application guidelines
Deadline: 30 September 2023
Partners include: Specimen. The Babel Review of Translations in Switzerland, Jalada Africa in Africa, HEAT in Australia, The Stinging Fly in Ireland and Cardenal Revista Literaria in Mexico.