Mekong Cultural Hub Professional Exchange Programme 2022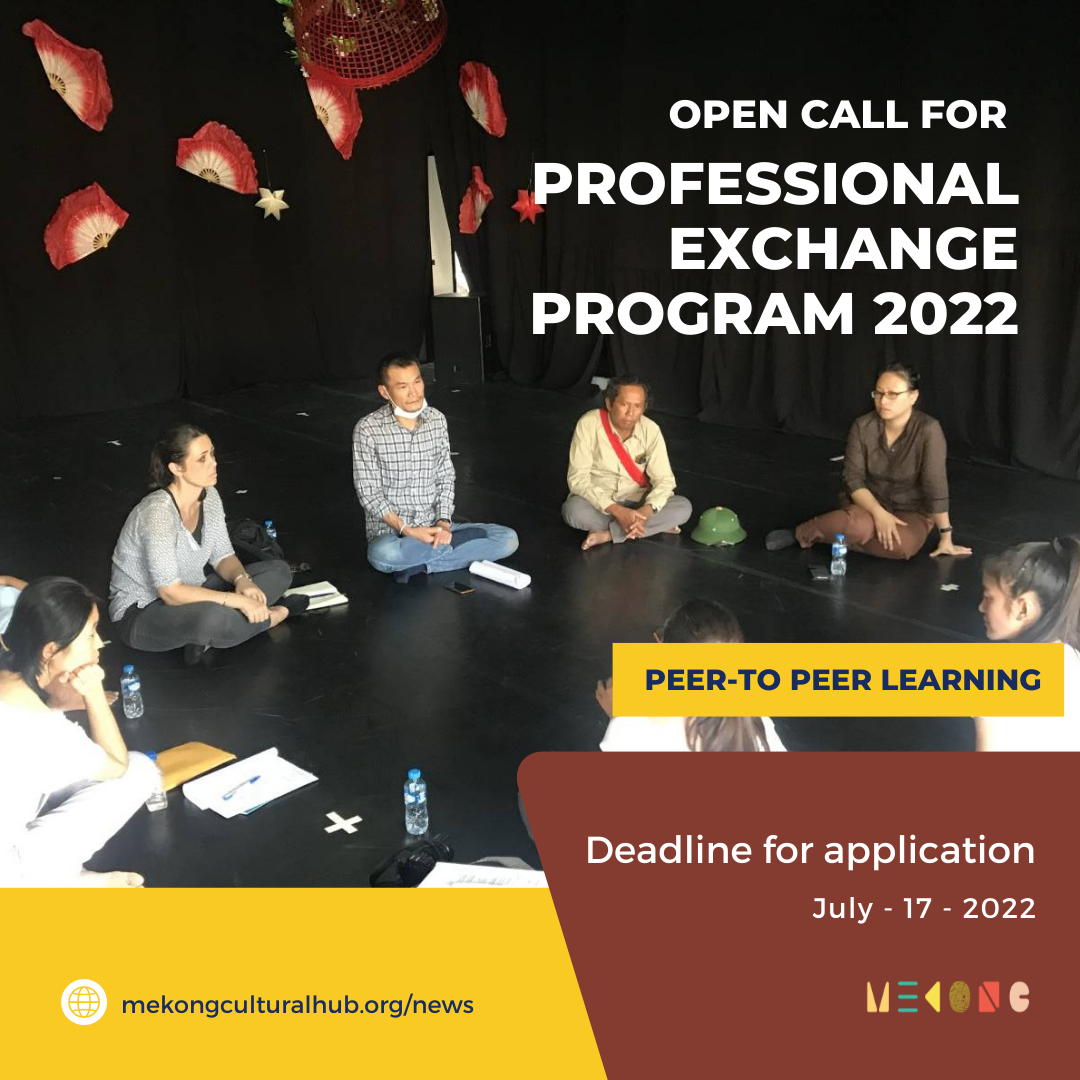 Mekong Cultural Hub (MCH) is calling for applications from art and culture practitioners who work at the intersection of art and society in Mekong Region for their Professional Exchange Programme.
The programme is open to practitioners from MCH's priority focus countries, including Cambodia, Lao PDR, Myanmar, Thailand and Viet Nam.
Participants will engage in three to five online gatherings with each other (between August and October 2022) to share their local knowledge, on-the-ground practices and real projects as case studies. The peer facilitators will support and guide the conversations. At the end of the exchange each group will produce a simple document which will allow the learning to be shared with a wider audience.
There are three focus topics in the programme:
Project development and management of art/cultural projects

Workshop design and facilitation for engaging communities into art projects and art making process

Ethics in socially engaged and community-based art projects
Each topic will be explored by one small group, who will bring together their individual experiences to exchange with each other and to draw out some common lessons learnt. They will share any innovation and advice they believe they can be valuable to others. Each group will include one peer facilitator and three participants.
What support does MCH offer to the participants?
Bursary of 500 USD to each participant

Logistic support of the online gatherings of each group

Collect, edit and layout the content for the Best Practice Toolkit and publicise it and its co-authors /co-contributors, the participants and the facilitators

Coordinate and promote the sharing and dialogue session and manage its related logistic and promotional work
Deadline: 17 July 2022