The Lumen Prize 2017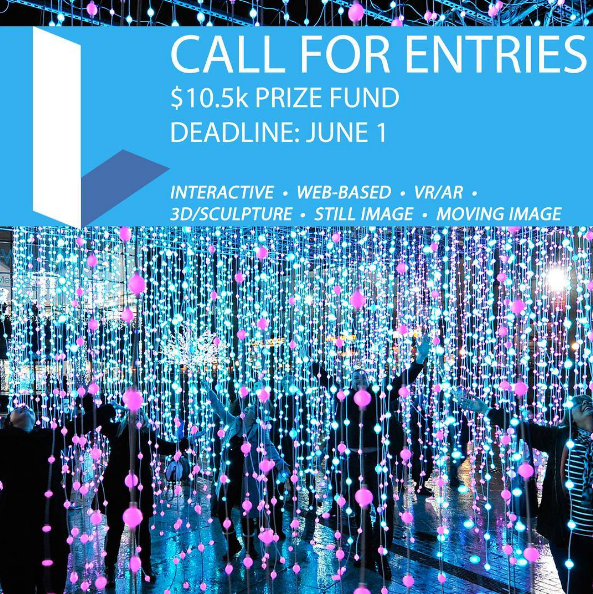 Call for entries for The Lumen Prize 2017, for artworks created digitally, open to all artists working with technology. There are several different categories for entries and an entry fee payable. On offer is a total $10.5k prize fund and a global art tour for successful entries.
Lumen's sixth call for entries is open to all artists working with technology. The categories for 2017 include: AR/VR, interactive, moving, web-based, 3D/sculpture and still.
Now in its sixth year, The Lumen Prize has awarded more than $40,000 in prize money and has staged over 30 exhibitions worldwide in cities including Shanghai, New York, Athens, Amsterdam and London.
Deadline for entries: 1 June 2017
Much more than a competition, Lumen is dedicated to building a movement around digital art, providing a network and opportunities to its longlisted and shortlisted artists, as well as the winners. "Lumen is where technology & art, research & practice; thinking & creation all come together. It is definitely much more than just a showcase" says 2015 People's Choice Award Winner Fabiano Mixo.
Since its first show in London's Cork Street in January 2013, Lumen has staged nearly 30 shows and events around the world, including New York City, Shanghai, Athens, Amsterdam, Riga, Cardiff, Hong Kong, Leeds and London. In collaboration with its academic partners, Lumen advances the understanding of digital art at seminars, artist talks, workshops and symposiums.
Lumen is owned by Lumen Projects Ltd, a not-for-profit social enterprise registered in Wales, UK, which consults on curatorial projects as well as running the prize itself. All entry fees to the competition go towards the prize fund and global tour.