Korea | Dance Exchange 2012 residency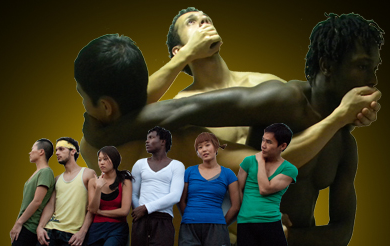 International call for applications from dancers and choreographers for a six month residency in Seoul, Korea. The  international residence programme Dance Exchange 2012 runs from June to November in 2012.
Seoul Section of the International Dance Council CID-UNESCO (Organizing Committee of the Seoul International Dance Festival) runs the international residence program
Dance Exchange 2012
.
UPDATED DEADLINE: 30 March 2012
This program aims to enhance the mutual understanding about diverse cultures, to promote creative dialogue on dance with Korean artists, and to develop possibilities for future collaboration among the artists.
During this 6-month-residence, the participants have opportunities, including workshops (contemporary and traditional), collaboration works and cultural excursions. In particular, collaboration works with Korean artists will be introduced at
SIDance Festival
2012 in October.
The application deadline has been extended to
30 March
.
For any queries, please contact
ahram.gwak@sidance.org
or 82-2-3216-1185.
We are waiting for qualified, active and open-minded dancers/choreographers who will be with us in Seoul for the 6 month residency!
NOTE: please check the eligibility requirements carefully
- according to one source, applicants should be from Asia or Africa - according to another, Eastern European applicants are invited - access to the application documents was not possible at the time of publication.
To find the application documents, go to the English pages of
SIDance Festival
(NOTE you have to enable Popups!)
You can also follow links on this page
Cultural Partnership Initiative
You could also try the document links on
The Apro
(not working at time of publication!)
——————————————————————————–
This opportunity came via
On-the-Move
(Thanks!)
——————————————————————————-