Korea | 19th DongGang International Photo Festival - CANCELLED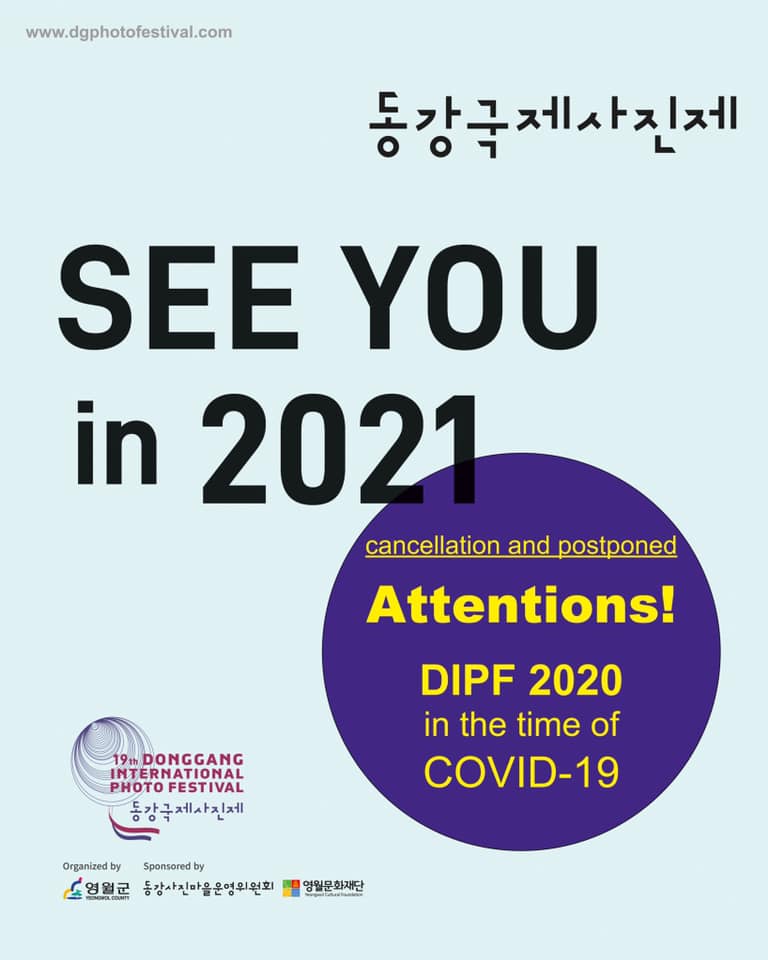 2020 Donggang International Photo Festival cancellation / delay - the organisers have made an announcement that the festival will now take place in 2021.
The international call information published below is no longer valid - further information on a call will be published when available.
--------------------------------------
Open international call to submit your work to the 19th DongGang International Photo Festival, to be held this year from 10th July to 27th September, 2020 in Yeongwol, Korea.
DongGang International Photo Festival aims to feature a quality selection of photography projects from around the world. Festival's open call is devoted to offering a platform and supporting photography, showcasing photography and related media from emerging and established artists.
This year's theme is Be Brilliant!
One must try to overcome his or her fears without suppressing oneself in fear of one's current limitations or of the uncertainty of the future. To avoid being consumed by the heavy burden of one's dreams, one must devote one's energy to actively affirming and nurturing one's dreams. An act of creating a work that can represent one's persona is often carried out as stealthily and deliberately as in plotting a conspiracy.
Venue_The selected photographs will be presented to DongGang International Photo Festival in DongGang in main exhibition space, outdoor space and screening at the opening ceremony.
Dates_The Main Program of 19th DongGang International Photo Festival 2020 will be held from July 10th to Sept. 27, 2020
Eligibility_Submission to DongGang International Photo Festival 2020 is open to artist from around the world.
Entry Deadline_Submissions must be made before 5th, May, 2020, 00.00 hrs. There is no entry fee for submissions.​
Individuals and collectives are welcome to apply; individuals should select and submit between 8-12 photographs from a particular series or body of work. 'Artist of the year' (individual artist or 1 team of winner) and 10 to 20 artists will benefit from:
A-year-long exhibition that exposures at the DIPF Festival - inclusion in art magazine, any related press (long term festival representation and promotion on official website, publications, catalog that being seen by a substantial number of visual arts professionals and the media) where the works viewed by an international panel of influential experts in the field of photography
*'Artist of the year' - solo exhibition at DIPF (production-printing, framing or related presentation material will be provided) and eligible for travel and accommodation to attend the opening.