Japan | Kamiyama Artist in Residence KAIR 2019 open call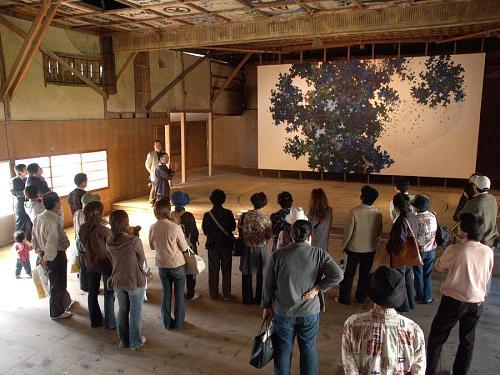 Kamiyama Artist in Residence KAIR 2019 open international call offering an opportunity to artists to experience Japanese small-town life and work with local people on artistic projects. 2-3 artists will be selected for a period of stay scheduled for: 25 August – 6 November
The Kamiyama Artist in Residence (KAIR) Program is an independent project organized by volunteers who share the desire to develop art and culture in the town of Kamiyama. The program was established in 1999 to provide selected artists with the opportunity to experience Japanese small-town life while working together with local people on artistic projects. Every year for two months from September to November, three artists are invited to Kamiyama. During their stay, they create artworks which are displayed at an exhibition held in early November. Participating artists also hold workshops with local residents, participate in cultural events, and hold open studio days.
The thing that makes KAIR stand out from other artist in residence programs is the fact that it is handmade by the local people. There are several organizations in Japan which hold artist in residence programs, but the interaction and spirit of mutual cooperation between artists and locals is what makes the KAIR program special. We really enjoy being a part of the creative process.
Please note: there is an application fee payable
Deadline for applications: 20 February 2019
Creating "Global Kamiyama" is the main purpose behind the KAIR Project. Our hope is that the artists will produce works full of originality, influenced by the experience of spending time amidst the timeless nature of Kamiyama, deep in the Japanese countryside, and inspiration from interacting with the friendly local people. Through the works created by the artists as they come into contact with the tangible and intangible 'God's Mountain' (the meaning of 'Kamiyama'), we hope to be able to discover what impact 'encounters with the unknown' has upon the artists and the community itself.