International KOGEI Award in Toyama - call for applications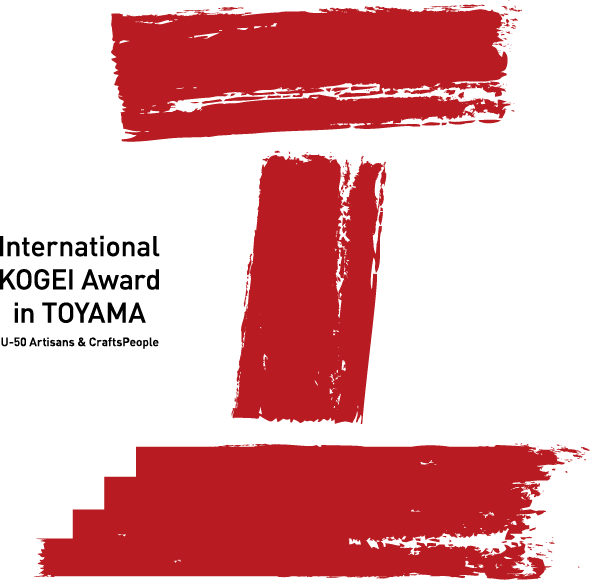 Call for applications for the International KOGEI Award in Toyama, open to craftspeople under 50 years of age, including artists, artisans, and designers.
Techniques and materials eligible to apply are: lacquer, bronzeware, casting, woodcarving, hand-made Washi paper, silk weaving, Maki-e lacquerware, ceramics, glass, leather, metalwork other than bronzeware, dyeing and traditional crafts maintained in each region of the world.
This award comprehensively evaluates not only craft works, expressions, and techniques, but also ideas, efforts, strategies and activities of each craftspeople, and encourages them.
The award aims to draw the future vision of crafts by reconsidering the stereotypical concept of traditional crafts once from an unbiased perspective, capturing the global trends in crafts that are becoming more and more borderless and cross-fields, and creating opportunities for international networks and collaboration.
We are looking forward to receiving a large number of applications from craftspeople who are practicing novel KOGEI (artisan crafts), showcasing the art created only by KOGEI which consists of inextricably connected two elements, tradition and innovation.
Deadline for applications: 27 January 2020
Prizes:
Grand Prize (1 individual/group): 2,000,000 JPY
Excellence Award (1 individual/group): 500,000 JPY
Honorable Mention Award (4 individuals/groups): 300,000 JPY
Sompo Japan Nipponkoa Special Prize (1 individual/group): 300,000 JPY
The Grand Prize-winning work will be added to the collection of the Toyama Prefectural Museum of Art and Design.
The International KOGEI Award in Toyama is to explore and learn about the situation surrounding the crafts world and its new trends, as well as disseminating Japanese craft across the world. Furthermore, this award will create future and potential of crafts, and for us, it will become an opportunity to make the New Movement of Craft from Toyama.