Japan | Yokohama Dance Collection competition 2022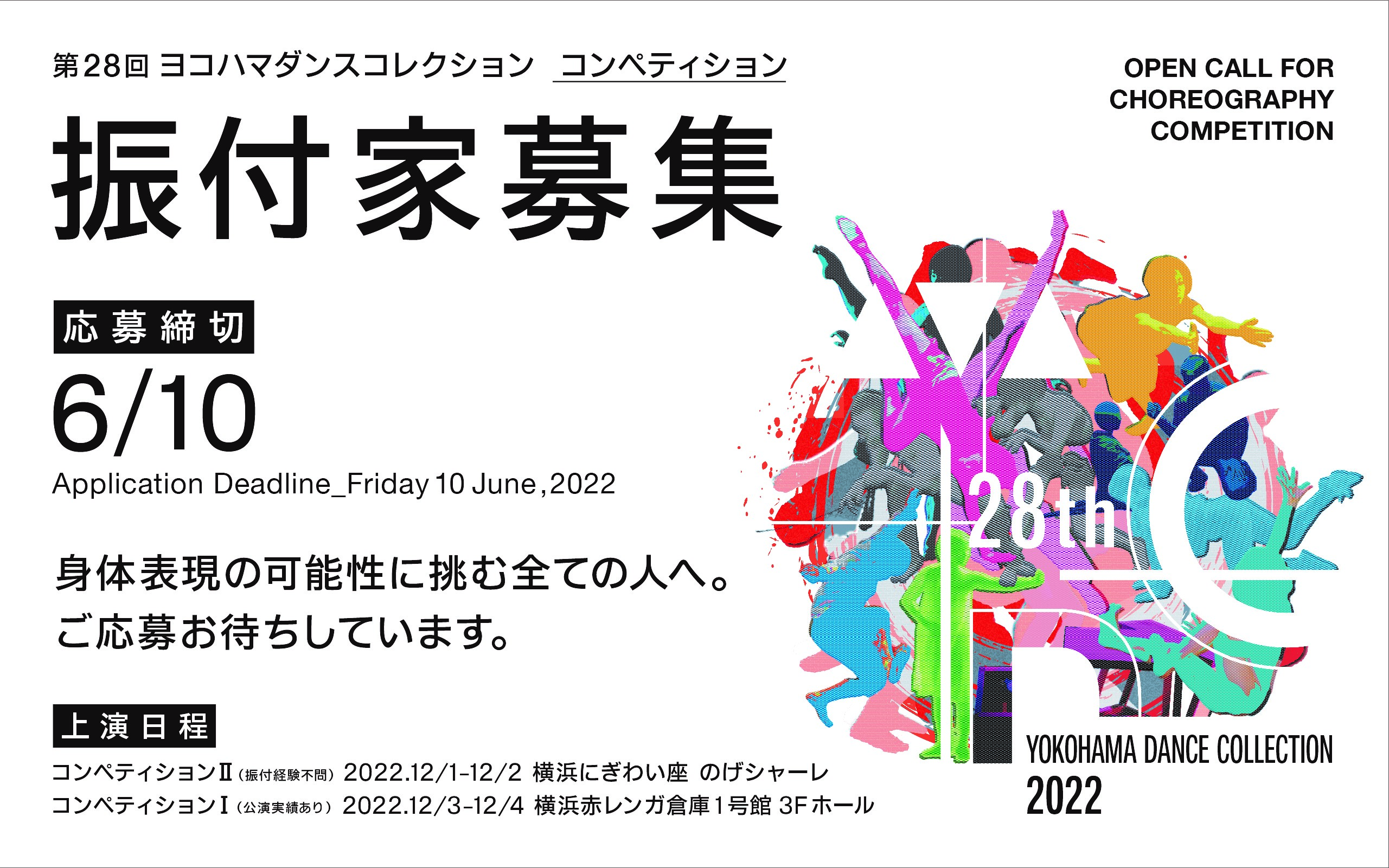 Yokohama Dance Collection (YDC) calls for applications from choreographers for their global dance competition. Along with prize money, applicants have the chance to win a residency in France.
This competition is a place for choreographers, dancers, and other artists to pursue composition, direction, and technique in dance, and to challenge themselves with new possibilities of artistic expression. It also serves as a platform for artistic dialogue and exchange.
In addition to sending roughly 500 choreographers out into the world through its competitions, YDC consists of various programmes, such as performances by recent award winners, new works by internationally active choreographers, and collaborative programmes with overseas dance festivals.
Finalists will perform on 3 or 4 December 2022 in Yokohama, Japan, and have the chance to win a Jury Prize (performance opportunities and a JPY 400,000 prize), a prize of the French Embassy in Japan (a residency in France), Kinosaki International Arts Center Prize (a residency at Kinosaki International Arts Center) or the studioARCHITANZ Artist Support Prize (the opportunity for creation at Studio Architanz).
Requirements
The performance must not exceed 20 minutes

Works using expressive techniques restricted under Japanese law cannot be accepted

Works previously performed at Yokohama Dance Collection are not permitted

Each applicant (an individual or group) can submit only one work

There are no restrictions on the number of performers in the work (solo, duo or group)
Deadline: 10 June 2022