Interaction 12 Dublin | call for presenters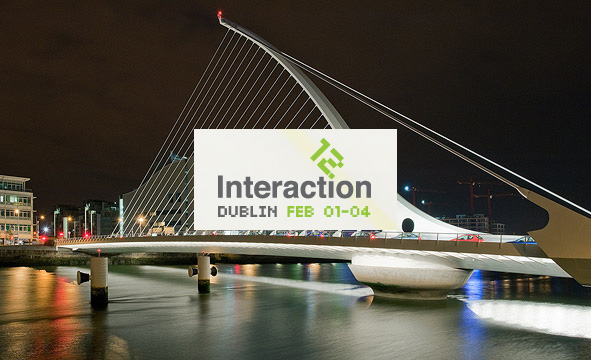 Interaction|12 Dublin
is looking for proposals from interaction designers across the world to give a 10-minute or 45-minute presentation, as well as half-day and full-day pre-conference workshops.
The organizers are looking for unconventional design stories and/or valuable lessons learnt from hands-on experience that can be shared with participants.
To apply, please submit:


A brief 100-word biography


Title and abstract for the submission (250 words for a session and 500 words for a workshop)


A video that shows the applicant's speaking skills (it can be a video of a previous conference or a pitch for this conference)


Interaction|12 is co-organized by
IxDA
and
IADT
.
IxDA is a global network dedicated to the professional practice of interaction design.Through its 20,000 members, it provides an extensive online network that is conceived to discuss and advance interaction design as professional practice.
IADT is an Irish higher education institute of technology that offers pioneering education programmes based on new ideas and creativity.