IN EX(ILE) LAB for performance artists in Cyprus, France, Italy and Portugal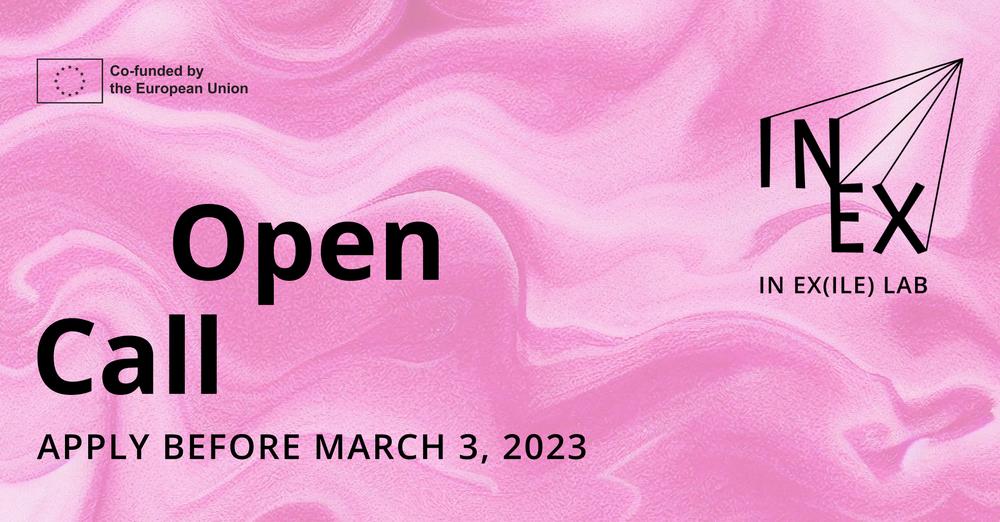 IN EX(ILE) LAB is calling for artists in exile currently based in Cyprus, France, Italy or Portugal who want to develop a performance in their host country between May 2023 and July 2024.
IN EX(ILE) LAB is a project that will support artists in exile, who have recently relocated and are looking to build a career in their host country, by providing opportunities to create a performance, build a professional network, be artistically advised by established artists based in Europe and reach new audiences within the European space.
Who can apply?
Artists who have been living in exile in one of the participating countries (Cyprus, France, Italy or Portugal) for maximum of 10 years

Artists who develop/create their own work

Artists who have presented professionally a minimum of 2 projects before

Artists who are willing to develop a performance (for example: a live installation; a public space intervention; a performative take-over of a space; a choreographic work, a theatre work, music work, etc)

Artists who are available to participate in all scheduled activities (May 2023–July 2024)
Deadline: 3 March 2023
IN EX(ILE) LAB is a project co-funded by the Creative Europe Programme of the European Union, led by Agency of Artists in Exile developed and implemented with Alkantara, Visual Voices and Santarcangelo Festival.