Cyprus | Thinker Maker Space CYENS residency 2023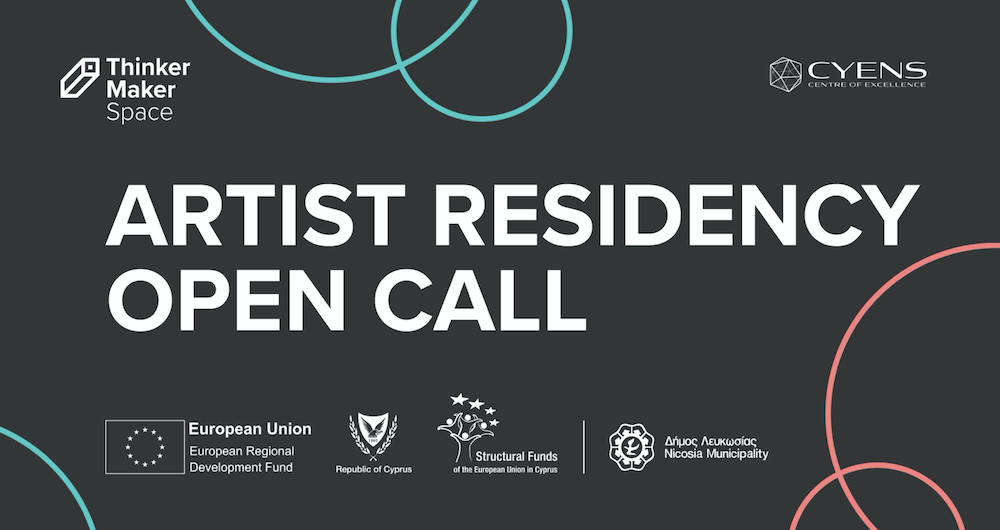 The Thinker Maker Space of CYENS, Nicosia (Cyprus), is calling for applications from artists, designers or creatives for their Artist-in-Residence Programme throughout 2023.
Resident artists have full access to the makerspace facilities, allowing experimentation with advanced fabrication techniques. They will also have the opportunity to present and exhibit their work at the end of the residency. Additionally, artists may deliver a series of workshops and talks relating to their practice and area of expertise.
The makerspace residencies are hosted on a short-term basis (two weeks to four months). The open call invites individuals from the creative industries (creators, designers, visual artists, academics and others) to submit a portfolio and a project proposal. Proposals need to include details of the project's purpose and outcomes emphasising on fabrication methods.
Capacities of the space
Rapid prototyping

Traditional making processes

Electronics and robotics

Photography and 3D scanning

Workstations
Allowance
Successful applicants receive a monthly stipend of 1,200 EUR, which may include:
International travel expenses

Expenses for mobility, accommodation, and nutrition

Workshop expenses and materials

Remuneration
Deadline 1 (for residency period 1 February–1 July 2023): 19 December 2022
Deadline 2 (for residency period 1 August 2023–1 January 2024): 1 June 2023
CYENS Thinker Maker Space is a creative hub where art, science and technology coexist and unite.