Finland | Arteles Creative Residency Programme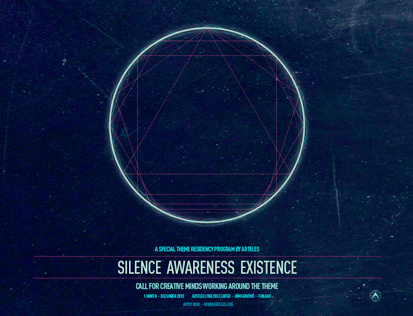 Arteles Creative Residency program
brings together creative minds & professionals from all over the world. Located in the scenic Hämeenkyrö, Finland, the residency serves as the perfect platform to explore and expand the boundaries of your art & mind.
Welcome to one of the largest, liveliest and most international creative residency programs in Scandinavia
. Since 2010, Arteles has welcomed over 220 selected artists & creative professionals to explore, experiment & expand their creative practice and thinking, to produce original works and to collaborate with other energetic and ambitious artistic minds for a concentrated period of time from 1 to 3 months.
Freedom to create
Designed to benefit both your present projects and long-term ambitions, our program allows you the time, space & facilities you need in order to develop yourself and your work. You can go experimental, test new ideas, produce works, collaborate with other energetic, international artists, or take it as an opportunity to turn towards to your inner self and the nature – the choice is yours.
For artists & creative professionals
from the fields of
Visual Arts
|
Media Art | Music & Sound
|
Performing Arts | Design
|
Architecture
|
Literature Research
|
Philosophy
Periods:
1-3 months
Months:
January-November 2014
Application deadline:
27  September 2013
See website for all
Freedom to Create residency programmes
-------------------------------------
A
special theme
SILENCE AWARENESS EXISTENCE
residency is available within the Arteles programme
NOTE: deadline for SILENCE AWARENESS EXISTENCE
residency is:
13 September 2013
Special theme residency program by Arteles
1 month residency in Hämeenkyrö, Finland / December 2013
Retreat into existence
December being the darkest of the Finnish winter, S.A.E offers an extreme retreat into existence through art, silence and nature. The program brings together creative minds who are interested and working around the theme on various fields.
The predefined structure of the program is kept empty and more extreme elements can be added to it (e.g limited internet access to limit the escapism through web). Conditions are excellent for both collaborating and for concentrating on your own work, thinking and being. There is no pressure to produce anything, in case you are more into inner development.
True northern experience
The northern winter is an experience like no other. The sun stays low on the horizon, leaving the days to be ruled by long blue moments and dark nights. Snow is likely to cover the grounds, and the landscape is very monotone. If you get lucky, you can even catch a glimpse of the Northern lights. The raw & rural surroundings create an ideal setting for personal inner journeys and research.
The program is organized by Arteles Creative Center, one of the largest and most international residency centers in Scandinavia.
To read more and apply online visit:
http://www.arteles.org/sae_residency.html