Estonia | Tartu Artist in Residency call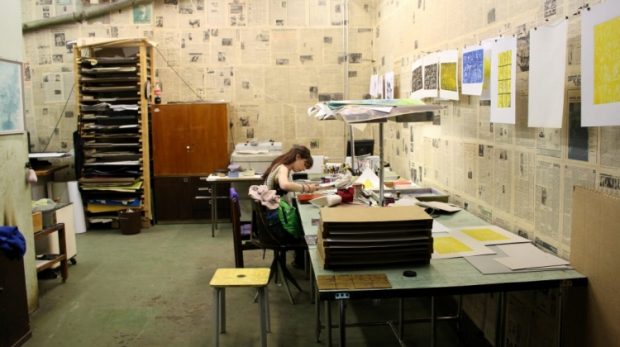 Tartu Artist in Residence in Estonia is launching an Open Call for the year 2017. Artists of various disciplines will have the opportunity to work, live and find new inspiration in the scenic city of Tartu for a period of one or three months.
TAiR is a unique artist in residence program in that it is realized through the collaboration of various partner organizations who contribute different skills & resources, thereby making it possible to cater to different genres. Our main areas of competence are printmaking and visual arts, but the programme is open to artists from all creative disciplines. Based on the applications from artists, we try to tailor each residency to meet the requirements of the project.
For 2017, we are offering two residency packages:


A short-term residency (about one month) at the end of which a public outcome is possible (open studio, workshop, artist talk, etc.).


A long-term residency (about three months) at the end of which a public outcome is expected (exhibition, performance,  artist talk, etc.).


Tartu Artist in Residence is offering three possible studio spaces. The artist can either work at
Studio Tartuensis printmaking studio
, at
Tartu Artists' Union
, or at
Tampere House
. All organisations work in the field of culture and are focused on different types of art.
For 2017, we are looking forward to projects connected to the theme of '
Building bridges
'. In the most literal sense of the word, Tartu is a city of bridges with no less than 10 of them throughout  the city, both over water and over land. Most bridges have been destroyed several times during the course of history, so (re)building them has been extremely important for the city. In a more metaphorical sense, Tartu is also a city building bridges between people, nations and cultures. Being the main university town in Estonia, Tartu hosts over 800 international students every year, coming from about 50 different countries, contributing to an atmosphere of openness and tolerance, establishing Tartu as the "City of Good Thoughts".
The deadline for applications is 09.10.16
The results will be announced on 11.11.16.
Take a look at the
website
to check what artforms are offered in the different residency spaces - and what are the conditions of support and responsibility