Editor for film.culture360.org | open call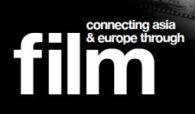 culture360.org
is looking for a new Editor  for its website dedicated to film,
film.culture360.org.
film.culture360.org
is a website specifically for filmmakers, producers and film organizations from Asia and Europe.
The
Film Editor
will be in charge of providing relevant content to
film.culture360.org
website by selecting news, events, opportunities and various resources connected to the film sector from both regions. Information will cover all current ASEM countries* and new ASEM members (ie. Australia, New Zealand, Russia).
For more information, please read the
open call
on
film.culture360.org.