Digital transformation in the time of COVID-19 | Europeana workshops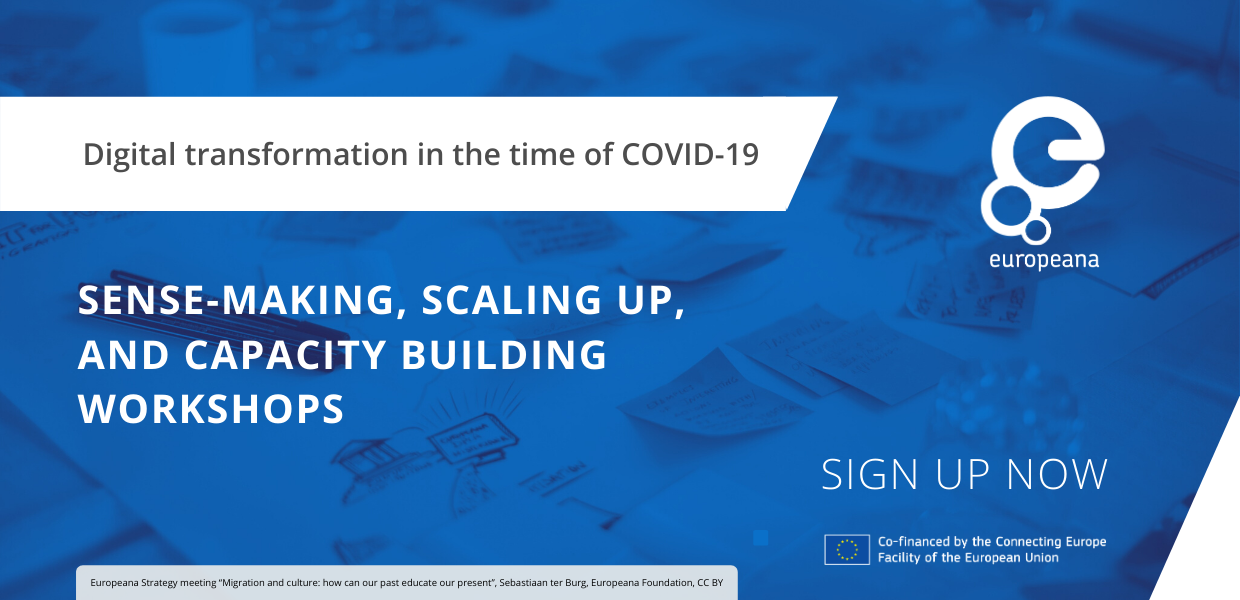 As the cultural heritage sector faces unprecedented challenges due to the COVID-19 pandemic, the question of its digital transformation is more relevant than ever. Europeana has launched a special series of workshops addressing this topic and exploring capacity building for the cultural heritage sector.
The workshops will support participants to:
Develop strategic thinking around digital transformation that will support work at an institutional level.

Contribute to a broader discussion about digital transformation in the cultural heritage sector in a (post-)COVID-19 world.

Generate and share actionable insights and identify new paths through the COVID-19 crisis for digital culture.

Enhance our mutual capacity for longer-term planning beyond the immediate crisis.

Gain new perspectives from working with your peers and experts in digital cultural heritage.
Find out how you can get involved: https://pro.europeana.eu/post/digital-transformation-in-the-time-of-covid-19-join-our-workshops