The Curators Academy - Singapore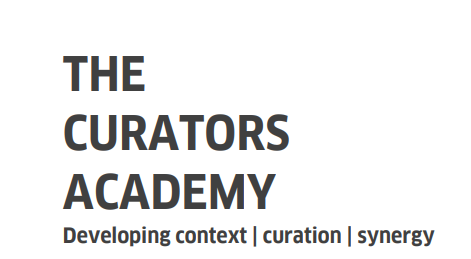 TheatreWorks (Singapore), in partnership with the Goethe-Institut Singapore, is calling for participants to be part of the first edition of The CURATORS ACADEMY conceived & led by ONG Keng Sen, the Artistic Director of TheatreWorks (Singapore) and Founding Festival Director of Singapore International Festival of Arts (SIFA), 2014 to 2017.
The CURATORS ACADEMY invites interested individuals from South East Asia to apply for a place in the Academy. The duration of the Academy is from 24 to 28 January 2018 in Singapore. English will be the language of communication.
The CURATORS ACADEMY is concerned with the performance of curation but intends to move beyond the skills of curation, unlike conventional training programmes in universities. Its emphasis is on developing a context when there is little or none, for 'growing' performance, which engages and interrogates the politics of the local, the site. The first recognition of the Academy is that very often, curators need to cultivate a scene of processes between their public intellectuals, artists, audiences and civil society, to construct a scene and its own specifics.
PARTICIPANTS
This initiative is for aspiring curators in South East Asia. These will primarily be independent artists and producers with strong networks but the Academy will strive to provide a platform for exchange to develop various curatorial perspectives and considerations with them. The Academy is open to programmers affiliated with institutions; the focus remains on the development of independent curation.
The CURATORS ACADEMY invites individuals who have / who are:
An independent aspiring curator from South East Asia, who comes from the background of making art or producing art;
curious;
a ready network; and
a desire to activate their networks to enable and transform their contexts and their communities. This includes enabling and transforming institutions they interact with, either from outside the institution(s) or sometimes in collaboration with the institution(s).
Deadline for applications: 27 November 2017