Berlin Autumn Salon | call for Young Curators Academy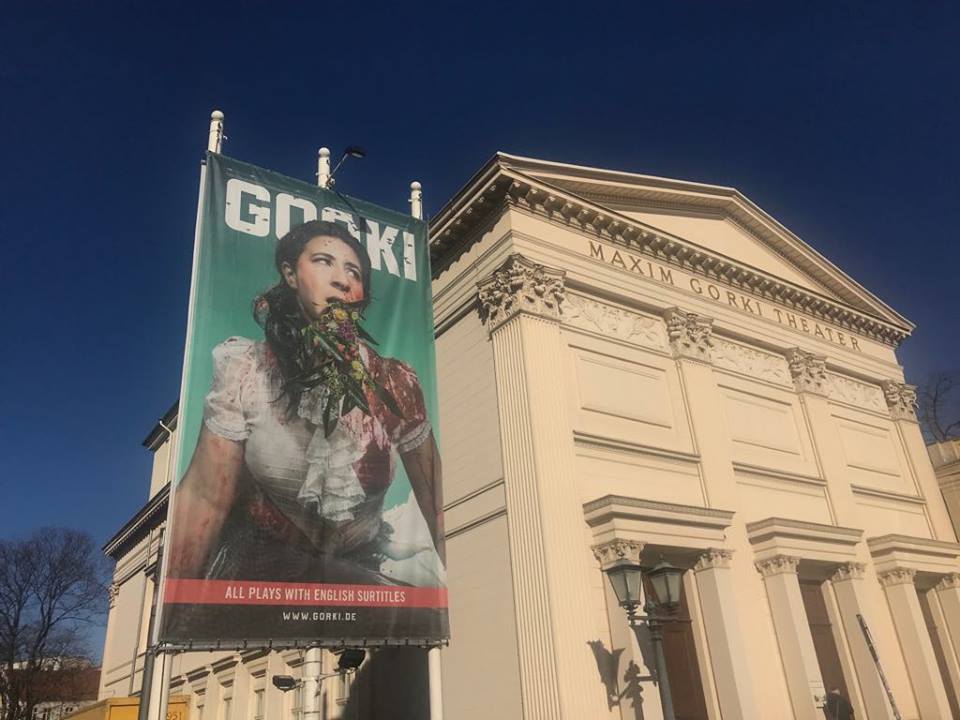 In the course of the 4th Berlin Autumn Salon, Maxim Gorki Theatre Berlin is calling for participants to be part of the first edition of the Young Curators Academy in Berlin, initiated by Shermin Langhoff (director of Maxim Gorki Theatre Berlin) and Ong Keng Sen (Artistic Director of TheatreWorks Singapore and Founding Festival Director of Singapore International Festival of Arts 2014 to 2017).
The Young Curators Academy invites all interested individuals, who work at the crossings of art and activism, in particular those under challenging political, social and economic conditions, to apply for a place in the Academy to share their knowledge, reflect on and deepen their own practices from parallel experiences, and empowering each other.
The Young Curators Academy explicitly welcomes makers - young artists, thinkers, program producers - who are both creating their own events and developing new forms of authorship and curation. In this context, the term young is understood as pioneering practice, the curator as individuals who are part of different communities and desiring to activate them. The Young Curators Academy is designed for those who are initiating transfers between different micro-contexts, and enabling relocations of the self as well as new lines of flight beyond patriarchal borders. The Young Curators Academy forms an intersectional narrative of sharing processes and alternative belongings.
The Academy will be taking place in Berlin from 24 of October 2019 (arrival date) till 5th of November 2019 (departure date). English will be the language of communication.
The YOUNG CURATORS ACADEMY invites individuals who have:
collaborated or engaged in pioneering practices
a desire to activate their networks in order to enable and transform their contexts and their communities;
a network or community; and
who are an artist or a maker of art, a producer or an enabler of art, a critic, writer or journalist, or an independent aspiring curator.
The YOUNG CURATORS ACADEMY shall provide the selected participant a return economy class air-ticket from her/his city of residence to Berlin, per diem and hotel accommodation for the duration of the Academy from 24th of October (day of arrival) to 5th of November 2019 (day of departure), Visa fees, and an additional budget of 1000,- Euros for the presentation of the public sharing (including fees and/or any kind of additional costs such as material or transportation etc.).
Deadline for applications: 31 March 2019