Commonwealth Short Story Prize 2019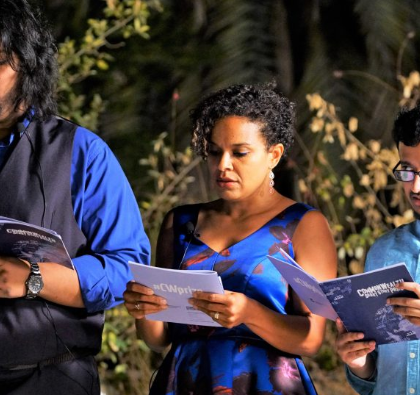 The 2019 Commonwealth Short Story Prize is open for submissions. The competition is free to enter.
The Commonwealth Short Story Prize is awarded for the best piece of unpublished short fiction (2,000–5,000 words) in English. Regional winners receive £2,500 and the overall winner receives £5,000. Translated entries are also eligible, as are stories written in the original Bengali, Chinese, Greek, Kiswahili, Malay, Portuguese, Samoan, Tamil and Turkish.
The 2019 international judging panel, chaired by Kittitian-British writer Caryl Phillips, has been announced. Meet the judges here.
The submission window for the 2019 Prize is open and will close 1 November 2018. Find the 2019 rules here.
Eligibility: Entrants must be citizens of a Commonwealth country:
Prize regions
Africa: Botswana, Cameroon, eSwatini, The Gambia, Ghana, Kenya, Lesotho, Malawi, Mauritius, Mozambique, Namibia, Nigeria, Rwanda, Seychelles, Sierra Leone, South Africa, Tanzania, Uganda, Zambia.
Overseas Territories: Saint Helena, Tristan Da Cunha, Ascension Island.
Asia: Bangladesh, Brunei Darussalam, India, Malaysia, Pakistan, Singapore, Sri Lanka.
Canada and Europe: Canada, Cyprus, Malta, United Kingdom.
Overseas Territories: Gibraltar, Falkland Islands.
Caribbean : Antigua and Barbuda, Bahamas, Barbados, Belize, Dominica, Grenada, Guyana, Jamaica, Saint Kitts and Nevis, Saint Lucia, Saint Vincent and the Grenadines, Trinidad and Tobago. Overseas Territories: Anguilla, Bermuda, British Virgin Islands, Cayman Islands, Montserrat, Turks and Caicos Islands.
Pacific: Australia, Fiji, Kiribati, Nauru, New Zealand, Papua New Guinea, Samoa, Solomon Islands, Tonga, Tuvalu, Vanuatu. Overseas Territory: Pitcairn.